The Medicines Patent Pool at AIDS 2020 Virtual Conference – Message from the Executive Director
13 July 2020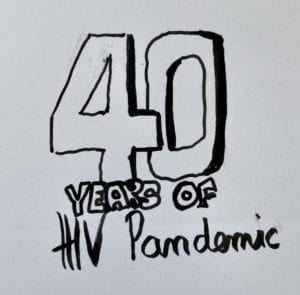 HIV/AIDS is a 40-year old epidemic that has claimed millions of lives and, although there is still no cure or effective vaccine, there have been tremendous achievements in treatment. Of the 38 million people living with HIV, 24.5 million have access to antiretroviral treatment[1]. Last week, the HIV community got together at AIDS 2020, albeit virtually, to reflect on how far we have come and what lies ahead.
There were encouraging new results – from better effectiveness of long-acting injectable cabotegravir in preventing HIV than daily oral Truvada to new data showing low levels of dolutegravir-related neural tube defects, and much more.
With speakers from time zones across the globe, there were tens of panels, on-demand sessions, satellite symposia and keynotes, ranging from pediatric HIV, to PrEP, to long-acting therapeutics, to HIV co-infections, to self-testing, to ARV toxicity, to the role of communities, all towards one common goal – ending HIV/AIDS.

The conference brought an opportunity for our organisation, the Medicines Patent Pool, to have its first-ever virtual booth. At the booth, we celebrated the game-changing impact we have had in the HIV space and focused on the power of our partnerships – with industry, communities, funders and global health stakeholders – in bringing billions of affordable ARVs to people in need.

Amidst the conference action, we published on our website, voices from our partners in access to affordable antiretrovirals with a focus on: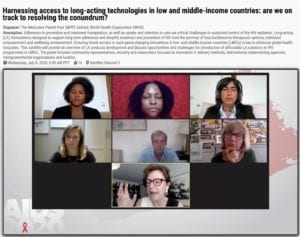 With the future of ARVs in mind, we co-organised a satellite symposium at the conference with WHO and Unitaid on Access to Long-Acting Technologies for HIV medicines. With proven efficacy in other fields such as schizophrenia and contraception, long-acting health products are the next frontier in healthcare to improve adherence and retention for people needing therapies over extended periods. Moderated by Rachel Baggaley from WHO, and with concluding remarks from me, the panel brought to the table industry, civil society, researchers, funders and global stakeholders.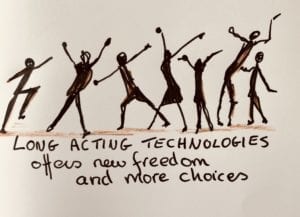 Long-acting technologies also emerged as a common theme when the scientific experts looked ahead. As Jose Arribas, Hospital Universitario La Paz, put it, "I think, in future, the less drugs you give and the less frequently you give, is the closest thing we have to kind of a HIV vaccine, because you don't take drugs, you live normal life, you don't transmit HIV. So, if we can afford it, Long-Acting could be very important".
The global pandemic of COVID-19 and its impact on HIV, medical and societal, resonated throughout the sessions. Many voiced their concerns around continued access to treatments, potential stockouts, the interaction between HIV and COVID-19, new treatment opportunities and the damaging effect of stigma.
As we continue to address the pandemic at hand, let's not forget the hard-earned gains we have made in HIV. Resilience was the theme of this conference and to ensure that resilience we need to use the huge experience we now have but also recognise the need for flexibility in an evolving landscape. We have to refuse to be pushed backwards; instead we have to be committed to finding ways to move forward. At MPP we are.
---
[1] Source: Global HIV & AIDS statistics — 2020 fact sheet, UNAIDS