Making HIV Antiretrovirals Available in South Africa
10 July 2020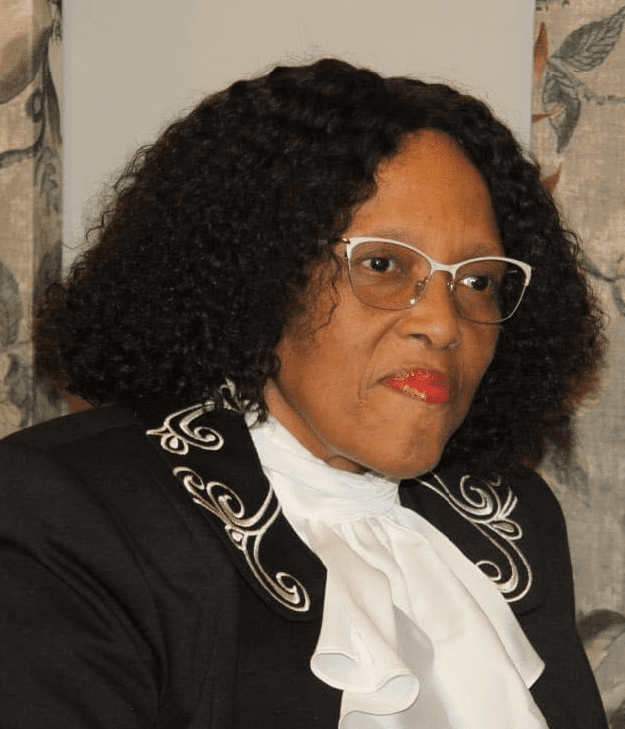 "South Africa alone is the home to 20% of all people living with HIV in the world[1],[2].
It is also the country running the world's largest antiretroviral treatment programme and of the 24.5 million people on ARVs, 5 million live in South Africa[3].
Our treatment program is largely financed from our own domestic resources. Such volumes of ARVs are unheard of for other countries. A healthy competitive market that meets our huge ARV need is imperative to saving lives of many, and thanks to the Medicines Patent Pool (MPP), this is something that we have today."
– By Precious Matsoso, Former Director-General, National Department of Health in South Africa
Since 1997, when our country did not have access to treatment and thousands were dying of AIDS we explored different safeguards from the TRIPS flexibilities. South Africa introduced amendments to its laws to facilitate generic competition. This would increase access to affordable treatment. These provisions were contested in court by originators but with international solidarity these were subsequently withdrawn. Thus, began South Africa's journey in accessing HIV treatment for those who need it.
In 2009, the idea that a patent pool mechanism, such as those found in aviation, music and textile machinery industries, could work for medicines was born and backed by Unitaid funding, the Medicines Patent Pool was established in 2010. South Africa has benefited from being included in all of MPP licences and today 15 HIV treatments are making their way to those in need in our country.
MPP is a great success story from two important points of view, innovation and availability. MPP's work has encouraged companies to innovate better fixed-dose combinations (FDC) that contributed to decreasing the pill burden and increasing adherence to treatment, or pediatric formulations that are child-friendly and dose-adapted. Furthermore, through its voluntary licensing mechanism, MPP has facilitated the availability of quality ARVs needed.
Our latest victory has been the nationwide roll-out of the new combinations of dolutegravir – TLD – (tenofovir/lamivudine/dolutegravir), in South Africa last November[4]. These treatments are recommended by the World Health Organization as the preferred first- and second-line regimens for people living with HIV as they are better tolerated and have less side effects. Our country has its own regulatory authority and national guidelines, and MPP played an important role in contributing towards the registration of products.
However, if we are to reach the second 90 of the UNAIDS treatment goals of 90-90-90, we still need to enroll a further 1.2 million people on treatment. We need to ensure that these better treatments reach everyone who needs them. We are also fully aware that despite progress, barriers still exist such as stigma against HIV, and lack of access to services and testing.
Another major hurdle to ARV access has been affordability. In South Africa, we have had very high prices particularly in antiretroviral medicines. In 2010, the annual cost of first-line treatment was $250[5], while second-line treatments cost as much as $850. In June 2020, thanks to tremendous efforts from partners including MPP, the FDC with dolutegravir is just $4.33 a month, that is slightly over $50 a year.
As we celebrate these successes in the world's largest HIV treatment programme, and continue to reach the most vulnerable, we must remember to take these lessons on "making medicines available and affordable for all" and extend them to other pressing public health threats such as cancer and diabetes. Today, when the world faces a great challenge of COVID-19, we must use these lessons from our past so that no one is left behind.
About Precious Matsoso:
Ms. Matsoso was the Director-General of the National Department of Health in South Africa between June 2010 and 2019. She was the Director at the World Health Organisation (WHO) responsible for the implementation of the Global Strategy and Plan of Action on Public Health, Innovation and Intellectual Property prior to this. She is currently an honorary member of the Independent Oversight and Advisory Committee (IOAC) of the World Health Organisation's Emergencies Programme, to provide oversight and monitoring of the development and performance of the programme, including its financing.
---
[1] UNAIDS: Global HIV & AIDS statistics — 2019 fact sheet
[2] UNAIDS: Country fact sheet – South Africa
[4] The Medicines Patent Pool through its licensing agreement with ViiV Healthcare signed in 2014, has facilitated accelerated access to quality-assured, affordable versions of DTG and its combinations, including TLD. (Read our DTG Licences Development Report from 2017 to March 2020, to get more details on DTG based products development and supply in countries).
The announcement means that anyone in South Africa who has been newly-diagnosed with HIV, or who is on TEE (tenofovir/emtricitabine/efavirenz), or who has been virally-suppressed for at least six months, will now be offered TLD, the cutting-edge fixed-dose combination of tenofovir disoproxil fumarate, lamivudine and DTG.
[5] World Health Organization, South Africa HIV Country Profile: 2016 (for a tenofovir-based treatment)