Two heads are better than one
30 June 2020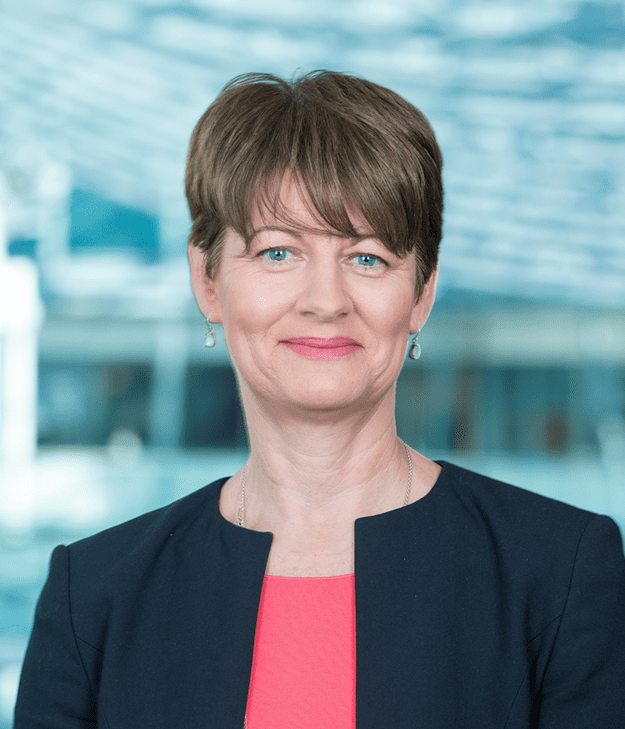 "Broad access to WHO-prioritised medicines is critical to ending HIV/AIDS, so enabling the wide availability of dolutegravir to people living with HIV – regardless of their income or where they live – has been central to ViiV Healthcare's access to medicines strategy and our work with MPP since 2014."
– By Deborah Waterhouse, Chief Executive Officer of ViiV Healthcare
Since ViiV Healthcare's creation in 2009, we have always placed critical importance on meaningful collaborations to deliver on our company goal – to leave no person living with or affected by HIV behind. That's why, in 2014, we started working with the Medicines Patent Pool (MPP) to enable increased access to dolutegravir-based medicines for people in developing countries by signing two voluntary licensing agreements – one for adult formulations and the other for children.
These agreements allow sublicensed generic manufacturers to develop, manufacture and sell low-cost versions of medicines containing the ViiV Healthcare-developed and World Health Organization (WHO) first-line recommended medicine for HIV[1], dolutegravir (DTG), across sub-Saharan Africa and in all least developed, low- and lower-middle income countries, which at the time of the signing of the agreement, were home to 94% of adults and 99% of children living with HIV.[2] In children, this agreement also includes some upper-middle income countries.[3] Five years on, we now have 17 sub-licensees under the MPP agreements and by the end of 2019, at least 6.9 million people living with HIV across 85 countries in the developing world had access to generic DTG-based treatment.[4]
What we knew then, and know even more now, is that access to treatment in the regions hardest hit by HIV remains a global health challenge. Despite 37.9 million people being eligible for antiretroviral treatment under the Treatment for All approach championed by the WHO, only 62% of people living with HIV are accessing treatment.[5],[6],[7] Scaling up access to HIV medicines is a crucial part of the global response to end the epidemic by the UNAIDS target of 2030[8]; and deliver on the sustainable development goals[9] and our pledge to leave no person living with HIV behind. Through working with MPP, not only have we improved the speed of access to our medicines, we have enabled broader treatment of people living with HIV with WHO-recommended medicines.
Achieving universal access to HIV medicines is complex and requires strong leadership and co-ordination across sectors as well as political support and commitments to improve healthcare system infrastructure. However, it's a goal we remain committed to pursuing via collaborations and programmes like our voluntary licensing agreements with MPP. Although there is no one-size-fits-all approach when it comes to access, we have seen that our work with MPP and others is an important and effective way of enabling affordable and sustainable access to the innovative new medicines for people living with HIV that are at the heart of what ViiV Healthcare brings to the global HIV response. It is crucial we continue to work together as a community to increase the availability of medicines and contribute to a better security of supply; ultimately making a sustainable impact in tackling this global health epidemic.
---
[1] World Health Organisation, Policy Brief: Update of recommendations on first- and second-line antiretroviral regimens. Last accessed: March 2020​.
[2] MPP – Dolutegravir Adult (DTG) licence
[3] MPP – Dolutegravir Paediatrics (DTG) licence
[4] MPP – Implementation of Dolutegravir Licences: A Development Report 2017-2019
[5] World Health Organisation, Global Health Observatory data (GHO). Last accessed: March 2020​
[6] UNAIDS Fact Sheet 2019. Last accessed: March 2020​
[7] World Health Organisation, Prevent HIV, Test and Treat All (2016). Last accessed: March 2020​
[8] UNAIDS, 90-90-90: Treatment for all. Last accessed: March 2020
[9] UNAIDS, AIDS and the Sustainable Development Goals. Last accessed: March 2020