Déclaration officielle des fabricants mondiaux de médicaments génériques contre la COVID-19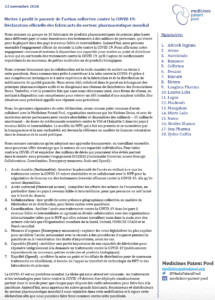 In November 2020, a united group 18 companies representing a large portion of the world's generic pharmaceutical manufacturers pledged to work together via the Medicines Patent Pool (MPP) to accelerate access to hundreds of millions of doses of new COVID-19 interventions for low- and middle-income countries (LMICs). Today, this number has grown to 21 and the open pledge continues to call on other leading players in the generic medicines landscape to join the generic manufacturers in this united effort and sign this pledge so that we can work shoulder to shoulder to end this pandemic.
As a united group of leading pharmaceutical manufacturing companies, suppliers and distributors from around the world providing treatments to millions, most of whom live in LMICs, we come together, through this signed pledge to support the fight against COVID-19. We affirm our joint engagement and offer our capacity to develop and supply COVID-19 treatments – re-purposed, new, small molecules and biologics – to those in need.
One thread that connects us, the signees of this pledge, is our commitment to the fight against COVID-19 and our willingness to work with the UN-backed MPP in ensuring that no one is left behind. MPP's model, with its transparency, non-exclusivity and proven track record, has set the gold standard for public health voluntary licensing.
Accéder au communiqué de presse
La tâche qui nous attend est colossale, la demande est mondiale. L'action collective devient plus forte si chaque fabricant, fournisseur et distributeur de médicaments génériques rejoint le mouvement. Pour rejoindre l'action collective et offrir votre capacité de production et de distribution, cliquez sur "Rejoindre l'action collective" ci-dessous.
Pour montrer votre soutien à l'action collective de ne négliger aucun pays à revenu faible et intermédiaire lorsque des traitements contre la COVID-19 seront disponibles, cliquez sur "Soutenir l'action collective" ci-dessous.
Note : l'adhésion ou le soutien à cette action collective n'engage aucune obligation légale. Elle affirme seulement votre intention et votre soutien dans la mise en oeuvre d'un accès rapide aux traitements à ceux qui en ont le plus besoin, via le méchanisme de licence volontaire du MPP.
---
Signataires :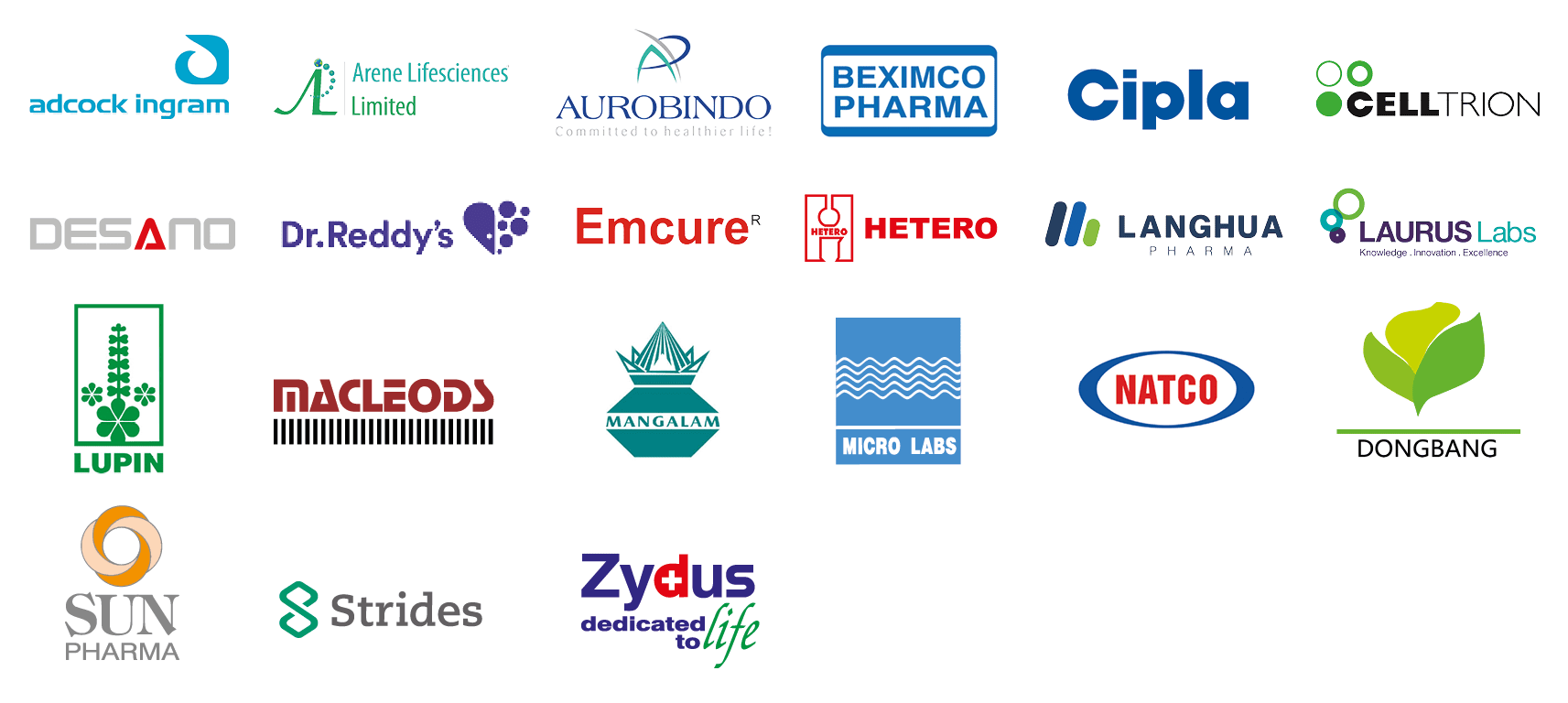 "Working with MPP over the years has enabled Adcock Ingram to provide access to live saving medication to those in need in South Africa and its surrounds."

"Associating with MPP has put us at the forefront of improving the accessibility and affordability of HIV medication. Our values and vision are closely aligned and they have continuously inspired us to do more for this cause." – Arene Life Sciences

"We are committed to the cause of providing increased access to affordable high quality life saving medicines in low- and middle-income countries in several therapy areas including HIV. We have worked successfully with MPP over the years to this effect and will continue our fight through these valuable partnerships." – Aurobindo

"MPP is committed to fighting health disparity through its unique strategy and we are proud to be a part of this network with the common goal of ensuring access to medicines for all." – Beximco

"Medicines Patent Pool has led
Paths of pharmaceutical products into
People's lives." – Celltrion

"Our endeavour to ensure equitable access to quality and affordable healthcare is entrenched in our humanitarian purpose of 'Caring for Life' that has driven our efforts in India and globally over the past 85 years. Our partnership with MPP has helped us in providing access to life-saving drugs for HIV and other therapies." – Cipla

"The capacity and capability of global leading generics pharmaceutical manufacturers have been better utilized with MPP's coordination to make the life-saving HIV and hepatitis C medicines available and affordable in LMICs. We Desano feel proud to be part of this."

"MPP make life-saving medicines in low- and middle-income countries affordable, we feel great honour to be a member of the team, contributing our capacity and delivery." – Jiangxi Dongbang Pharmaceutical

"We believe that accelerating access to good health requires – developing medicines where affordable alternatives don't exist, working with all stakeholders in the healthcare systems and ensuring adequate availability of medicines. Aligned with our belief, 'Good Health Can't Wait', we are committed to addressing unmet patient needs along with MPP." – Dr. Reddy's

"We are privileged to have partnered with MPP for the past decade which has led to creating a larger access to life-saving medicines across the globe; not only with HIV but for other therapies as well." – Hetero

"Our company mission is contributing to the healthcare by supporting the improvement of medicine availability and affordability. It is great to work with MPP and Licensors to meet the urgent need of patients by providing more affordable medicines." – Langhua Pharma

"MPP is spearheading an initiative that is so imperative for the developing countries around the world to have access to affordable, lifesaving medicines. We acknowledge the sincere efforts of Medicines Patent Pool to work alongside generic manufacturers to accelerate the development of affordable medications to LMICs." – Lupin

"Access is at the core of all work undertaken by the team at MPP. This has helped in close cooperation between pharma and generics and has ensured that newer and safer medicines reach people across LMICs." – Macleods

"We at Mangalam Drugs & Organics Ltd. take great pride in being associated with MPP that is striving relentlessly to provide rapid access to effective healthcare across the globe. Having partnered with this organisation has enabled us to envision beyond the ordinary. We look forward to continued alliance with them and to be able to build on each other's strengths for sustainable benefits to those who have limited reach."

"At Micro Labs we duly appreciate the initiative taken by the team at MPP. MPP's efforts rightly opportune generic players to leverage their capabilities in reaching out to more patient population with quality and affordable medicines."

"We believe the collaboration with MPP on expanding treatment access to affordable Hepatitis drugs has made a huge impact in many countries. It has been particularly satisfying to be part of the solution to tackle Hepatitis pandemic." – Natco

"Our Stridian organizational values of Integrity, Collaboration and Efficiency resonate very well with those of the Medicines Patent Pool. Over the years, our partnership has promoted inclusivity, and worked towards making life-saving drugs affordable and accessible to large parts of the lower and middle income countries, thereby making a significant difference to public health." – Strides Pharma

"The partnership with MPP & its licensing model has enabled supply of critical life-saving medicines to patients in low- & middle-income countries around the world." – Sun Pharma

"Our association with MPP has strengthened our resolve in combating the scourge of hepatitis C. The inclusion of Daclatasvir to our anti-hep C portfolio has helped us extend Daclatasvir as a highly affordable treatment option to thousands of patients, suffering from hepatitis C, thereby improving both, their access to treatment and clinical outcomes." – Zydus Cadila
News & Communiqués de presse » Communiqués de presse
12 novembre 2020