World Hepatitis Day 2022: Bringing care closer to communities – Message from Charles Gore, MPP's Executive Director
27 July 2022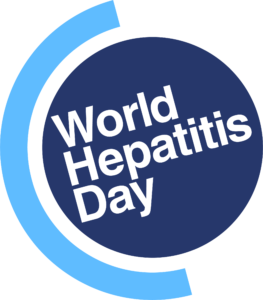 When we first started discussing the elimination of viral hepatitis, following the modelling work that showed it was feasible, 2030 seemed a long way off. It felt like we had plenty of time. Now 2030 feels very soon. It feels very soon because, with some notable exceptions, in most countries we have fallen behind the curve. Each year there are still 3 million new infections, still more than a million deaths.
This is not just a pity; it's tragic because we have the tools. Thanks to licences with the Medicines Patent Pool (MPP), there are drugs available to treat hepatitis B and cure hepatitis C that are so cheap they are not just cost-effective, they are cost saving for healthcare systems. There is a vaccine for hepatitis B that is so cheap it costs 50 times less than a COVID-19 vaccine and is also over 90% effective[1]. There is even a first new treatment specifically for hepatitis D. We have the tools; we just aren't using them.
MPP's Impact on the price of daclatasvir

In May the 194 member countries of the World Health Organization (WHO) adopted a new global strategy for viral hepatitis covering the period until 2030. Although there was disagreement over some specific language, all the countries committed – at least in theory – to its roadmap to elimination. I want to highlight three of what the strategy calls its "key strategic and operational shifts required to eliminate hepatitis B virus and hepatitis C virus as public health threats by 2030".
The first of these is the need to promote greater public and political awareness of the importance of hepatitis B and C prevention, testing and treatment. When in 2007 we, the community, decided to have a World Hepatitis Day (WHD), three years before we persuaded WHO to make it an official day, it was for exactly this reason. But WHD was only ever meant to be a focal point. Increasing public and political priority is not a one-day-a-year job. It requires relentless 365-days-a-year effort and we, the community, must do more. We must be stronger, louder and more powerful in our advocacy. If we don't do it, how can we expect others to it for us? Of the more than one million annual deaths from the cancer and cirrhosis that viral hepatitis causes, the vast majority can be prevented by testing and treating the viruses. Why throw resources at very expensive cancer treatments and liver transplants instead of concentrating on the simple prevention method of addressing hepatitis B and C? This is the message we need to get behind.
The second shift is to put much more emphasis on integration. Vertical, disease-specific approaches to health are necessary to ensure impact but a siloed approach to resource allocation, both human and financial, makes no sense. Health and health systems need to be viewed holistically because health is about people not diseases. A siloed approach leads to duplication and waste. Egypt's response to its unique hepatitis C epidemic involved mass screening of the whole population but at the same time people were screened for other diseases endemic in the population such as diabetes. What makes most sense in terms of integration will vary depending on the epidemiological situation in each country. However, some level of integration with HIV services is likely to make sense almost everywhere and, in fact, on July 29 I will be moderating a panel discussion entitled "What next? What can HIV advocates, donors, and implementers do to advance integration of and access to viral hepatitis prevention, testing, and treatment?" in a session on integration at the AIDS2022 conference in Montreal.
The third and final shift I want to highlight is about simplifying service delivery and bringing it closer to communities. Bringing hepatitis care closer to communities is the theme of this year's WHD and WHO have just issued new guidelines on simplified service delivery. There is no point having great services if they are not being accessed and there is no question that part of the reason only 20% of those living with hepatitis B or C know they are living with a life-threatening virus is because services are not readily accessible, for what ever reason, stigma included. I am personally particularly invested in doing this through peers. That completely underpinned all my work at The Hepatitis C Trust in the UK and I am thrilled at the level of buy-in from the National Health Service whose funding has supported the employment of over 100 peers at the Trust who go into communities and prisons delivering services.
Sometimes, especially for vulnerable populations, no matter how close you bring care, maintaining contact and hence care can be challenging. So, even though we have excellent tools now, innovation is still needed. One such innovation under development is a long-acting treatment for hepatitis C. A single injection will, we hope, be enough for a cure. Thanks to Unitaid, which is funding the development at the University of Liverpool, MPP already has a licence for this technology, which holds out the promise of affordable versions being available even in the poorest countries.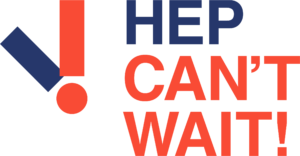 World Hepatitis Day was started by the community for the community. We must make sure that all our services are designed for, and centred round, the people who need them and that they are readily available and accessible for those people. And we need to do this today.
---
[1] https://www.unicef.org/supply/documents/hepatitis-b-hepb-vaccine-price-data