Progress & Achievements
»
Licences
MOLNUPIRAVIR (MOL)
In October 2021, the Medicines Patent Pool (MPP) signed a licence agreement with Merck Sharp & Dohme (MSD) for molnupiravir (MK-4482/ EIDD-2801), an oral COVID-19 antiviral medicine.
In November 2021, MSD provided an update on the results from the MOVe-OUT study of molnupiravir. In this study population, molnupiravir reduced the risk of hospitalisation or death from 9.7% in the placebo group (68/699) to 6.8% (48/709) in the molnupiravir group, with a relative risk reduction of 30%. Nine deaths were reported in the placebo group, and one in the molnupiravir group.
In December 2021, MSD received U.S. FDA Emergency Use Authorization for molnupiravir to treat mild to moderate COVID-19 in adults with positive results of direct SARS-CoV-2 viral testing, and who are at high risk for progression to severe COVID-19.
In July 2022, MSD and MPP signed an amendment to the sublicence agreement including Thailand to the covered territory.
The licence covers 106 countries.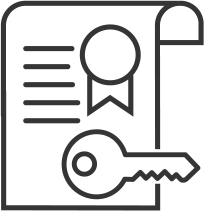 Key Features
| | |
| --- | --- |
| Eligibility for sublicences | Sublicences can be issued to any qualified entity worldwide. |
| Manufacturing | Allows manufacturing of the active pharmaceutical ingredient and the finished formulations of molnupiravir anywhere in the world. |
| Geographical scope for sale | Allows for sale of molnupiravir in 106 countries. |
| Sales outside the licensed territory | Nothing in this Agreement shall be construed to prevent the Licensee from engaging in activities inside or outside the Territory where such activities would not (1) infringe the Patents and/or any other intellectual property rights; and/or (2) misappropriate MSD Know-How. |
| Royalties | The licence is royalty free during the WHO Public Health Emergency of International Concern (PHEIC). After the PHEIC ends, royalties are 5% of net sales for public sector purchases, and 10% of net sales for commercial entities. |
| Quality assurance | Licensees must obtain approval from the World Health Organization (WHO) Pre-qualification (WHO-PQ), or a Stringent Regulatory Authority (SRA). Where such approval is not yet available, provisional or emergency use authorisations available through WHO or an SRA may be obtained. |
| Data exclusivity | Data exclusivity is waived in countries of the Territory with such form of protection, thus facilitating regulatory approval of generics. |
| Patent disclosure | The licence discloses to MPP and the Licensee the list of patent applications worldwide at the time of licence signing. Unpublished patent applications, for the 18-month window from filing date, are redacted in the agreement available on MPP's website. |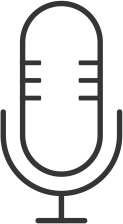 Press Release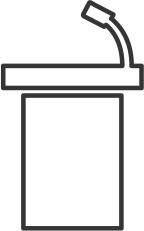 //= _x('Chairman\'s Summary', 'theme', 'mpp'); ?>

Board resolution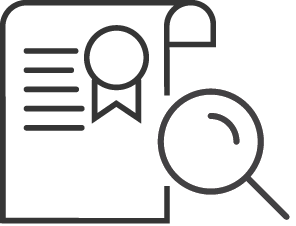 Advisory Group Report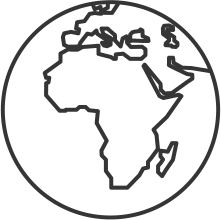 Country List
Afghanistan, Algeria, Angola, Bangladesh, Belize, Benin, Bhutan, Bolivia (Plurinational State of), Botswana, Burkina Faso, Burundi, Cabo Verde, Cambodia, Cameroon, Central African Republic, Chad, Comoros, Congo, Congo, democratic Republic of the, Côte d'Ivoire, Cuba, Djibouti, Dominica, Egypt, El Salvador, Equatorial Guinea, Eritrea, Eswatini, Ethiopia, Fiji, Gabon, Gambia (the), Ghana, Grenada, Guatemala, Guinea, Guinea-Bissau, Guyana, Haiti, Honduras, India, Indonesia, Iran (Islamic Republic of), Iraq, Jamaica, Kenya, Kiribati, Korea (Democratic People's Republic of), Lao People's Democratic Republic (the), Lesotho, Liberia, Libya, Madagascar, Malawi, Maldives, Mali, Marshall Islands, Mauritania, Mauritius, Micronesia (Federated States of), Moldova, Republic of, Mongolia, Morocco, Mozambique, Myanmar, Namibia, Nepal, Nicaragua, Niger, Nigeria, Pakistan, Papua New Guinea, Paraguay, Philippines, Rwanda, Saint Lucia, Saint Vincent and the Grenadines, Samoa, Sao Tome and Principe, Senegal, Seychelles, Sierra Leone, Solomon Islands, Somalia, South Africa, South Sudan, Sri Lanka, Sudan, Suriname, Syrian Arab Republic, Tajikistan, Tanzania, United Republic of, Timor-Leste, Togo, Tonga, Tunisia, Tuvalu, Uganda, Uzbekistan, Vanuatu, Venezuela (Bolivarian Republic of), Viet Nam, Yemen, Zambia, Zimbabwe, Thailand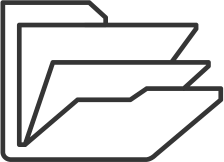 Additional Information
Appendix-A (as amended in July 2022)
Territory
LIC : Low Income Country
LDC : Least Developed Country (UN Classification)
SSA : Sub-Saharan Africa
LMIC : Lower Middle-Income Country*
UMIC : Upper Middle-Income Country
LIC+LDC+SSA
# Country – Channels in scope of Agreement
1 Afghanistan – All
2 Angola – All
3 Bangladesh – All
4 Benin – All
5 Bhutan – All
6 Botswana – All
7 Burkina Faso – All
8 Burundi – All
9 Cabo Verde – All
10 Cambodia – All
11 Cameroun – All
12 Central African Republic – All
13 Chad – All
14 Comoros – All
15 Congo, Dem Rep. – All
16 Congo, Rep. – All
17 Côte d'Ivoire – All
18 Djibouti – All
19 Equatorial Guinea – All
20 Eritrea – All
21 Eswatini – All
22 Ethiopia – All
23 Gabon – All
24 Gambia, The – All
25 Ghana – All
26 Guinea – All
27 Guinea-Bissau – All
28 Haiti – All
29 Kenya – All
30 Kiribati – All
31 Korea, Dem.People's Rep. – All
32 Lao PDR – All
33 Lesotho – All
34 Liberia – All
35 Madagascar – All
36 Malawi – All
37 Mali – All
38 Mauritania – All
39 Mauritius – All
40 Mozambique – All
41 Myanmar – All
42 Namibia – All
43 Nepal – All
44 Niger – All
45 Nigeria – All
46 Rwanda – All
47 São Tomé and Principe – All
48 Senegal – All
49 Seychelles – All
50 Sierra Leone – All
51 Solomon Islands – All
52 Somalia – All
53 South Africa – All
54 South Sudan – All
55 Sudan – All
56 Syrian Arab Republic – All
57 Tajikistan – All
58 Tanzania – All
59 Timor-Leste – All
60 Togo – All
61 Tuvalu – All
62 Uganda – All
63 Vanuatu – All
64 Yemen, Rep. – All
65 Zambia – All
66 Zimbabwe – All
67 Algeria – All
68 Bolivia – All
69 Egypt, Arab Rep – All
70 El Salvador – All
71 Honduras – All
72 India – All
73 Micronesia, Federated States – All
74 Moldova – All
75 Mongolia – All
76 Morocco – All
77 Nicaragua – All
78 Pakistan – All
79 Papua New Guinea – All
80 Philippines – All
81 Sri Lanka – All
82 Tunisia – All
83 Uzbekistan – All
84 Vietnam – All
85 Belize – All
86 Cuba – All
87 Dominica – All
88 Fiji – All
89 Grenada – All
90 Guatemala – All
91 Guyana – All
92 Indonesia – All
93 Iran, Islamic Rep – All
94 Iraq – All
95 Jamaica – All
96 Libya – All
97 Maldives – All
98 Marshall Islands – All
99 Paraguay – All
100 Samoa – All
101 St. Lucia – All
102 St. Vincent and the Grenadines – All
103 Suriname – All
104 Thailand – Public Sector Only
105 Tonga – All
106 Venezuela, RB – All
GENERIC PARTNERS AND PRODUCT DEVELOPERS