The mRNA technology transfer hub programme: Building an ecosystem to serve public health needs in Africa and beyond
8 December 2022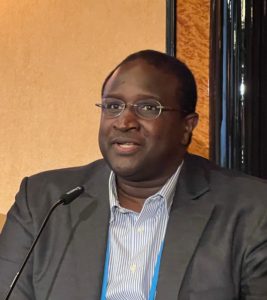 For close to 100 years, the Institut Pasteur de Dakar (IPD) has pioneered activities in public health, surveillance, and biomedical research in West Africa and beyond, and expanded its reach and expertise in the unique, and often neglected, public health priorities of Africa. The COVID-19 pandemic highlighted the vital importance of building globally networked vaccine manufacturing capacities to develop and scale the necessary health tools and know-how to end epidemics and prevent pandemics. Today, IPD is working tirelessly to contribute to the challenge of making this a reality in Africa.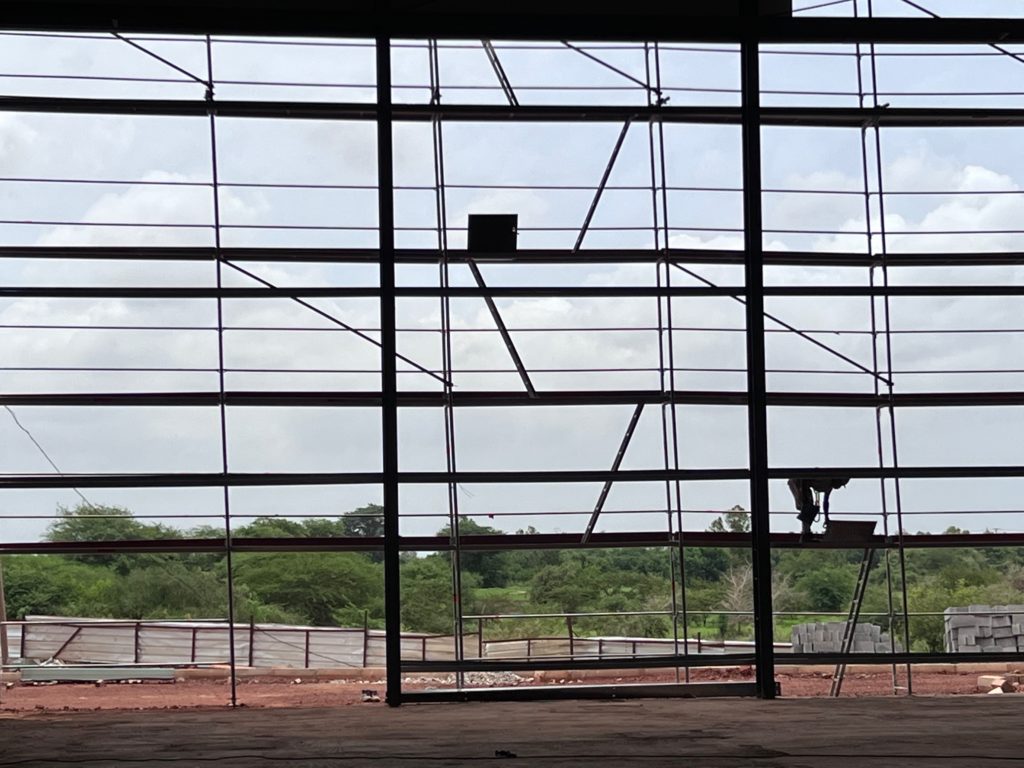 By Dr Amadou Alpha Sall, General Administrator Institut Pasteur de Dakar, Senegal
The WHO mRNA technology transfer hub programme is a great opportunity for IPD because it is clearly aligned with our "raison d'être" of accelerating equitable and sustainable access to health. As a response to the inequity that Africa faced during the COVID-19 pandemic, IPD is working with its technical and financial partners on establishing a new facility to manufacture pandemic, epidemic and EPI disease-preventing vaccines in Africa and for Africa.  This project called MADIBA (Manufacturing in Africa for Disease Immunization and Building Autonomy) aims to build African vaccine autonomy by leveraging new technologies to contribute to delivering the African Union's bold vision to manufacture 60% of its vaccines on the continent by 2040.
For 80 years, IPD has been manufacturing yellow fever vaccines that meet World Health Organization standards for vaccine quality. We are now ready to leverage this experience and take the next step in our journey by expanding our portfolio. In such a context, mRNA vaccines are an opportunity to leapfrog in terms of research and manufacturing. As a spoke with the vision to "manufacture vaccines for equity" the mRNA technology represents a great opportunity for at least 4 reasons:
Connecting surveillance and manufacturing to accelerate the process between detection of new pathogens and response with an appropriate vaccine. In the era of genomic surveillance, community-based syndromic surveillance empowered by digital technology and appropriate data sharing could lead to early identification of new pathogens and speed-up the process of designing and assessing new vaccine candidates using mRNA technology. IPD and other institutions in Africa intervening at the primary health care and community level can be the first detectors and first responders of CEPI's ambitious 100 Days Mission supported by many key partners[1].
mRNA technology-based Research and Development – Today, we are in discussions with the spokes and other partners in the context of the mRNA technology Transfer hub to address Africa's need for vaccines. Our objective is to build internal capacity and to help develop a portfolio relevant in the long term. Starting from scratch, we will develop each step considering pilot projects using mRNA technology.
Human capital development – Over and above our existing pool of excellent researchers, we need trained scientists who can develop and manufacture new mRNA products. IPD has already significantly strengthened its team by recruiting brilliant young scientists whose extensive backgrounds in infectious disease are already being leveraged to do disease surveillance and research. These scientists will travel soon to Afrigen to start their preliminary training in mRNA technology. What is important to us is not just the capacity to produce mRNA vaccines but to also have a comprehensive understanding of the diseases and the need for new health tools, and with that understanding to make use of the latest cutting-edge science to design the best vaccines.
Technology transfer- An amazing value-add of the hub programme is the sharing of knowledge and know-how that will take place amongst partners. The hub provides all the expertise on how to do a technology transfer and through the Medicines Patent Pool on how to navigate the intellectual property discussions with different manufacturers. This support and network are essential for effective and equitable vaccine manufacturing in low- and middle-income countries (LMICs). It will also contribute to building trust in the quality of our products relevant to our setting and traditionally neglected.
The perspective of doing this together and learning from each other makes the WHO mRNA technology transfer hub programme a very exciting and empowering initiative. Many opportunities for collaboration lay ahead. For example, our sister agency the Institut Pasteur in Tunisia is also a spoke who is focusing on developing health tools for a different set of diseases that we will be able to use later down the line. We will also share and benefit from all the spoke's research thus creating an ecosystem that is tuned to the needs of the communities we serve. I am convinced that through this project, LMICs are getting something highly relevant and much needed, and we are proud to be a contributing partner of this ecosystem.
[1] https://cepi.net/wp-content/uploads/2022/03/8-March-2022_-HMG-CEPI-Industry-joint-statement.pdf