Thailand's switch to dolutegravir: more generic versions needed!
29 October 2021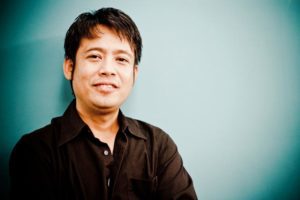 – By Giten Khwairakpam, amfAR's TREAT Asia Programme
DTG, the WHO-recommended treatment for HIV
This year has been the year of the 'switch' for many people taking antiretroviral treatment for HIV in Asia and other low- and middle-income countries (LMICs). Specifically, a switch from older HIV treatments to the World Health Organization's (WHO) preferred first-line regimens that contain dolutegravir (DTG). Taken once daily by adults and children, these regimens are better tolerated and have fewer drug interactions, making adherence easier and reducing the risks of developing drug resistance.
Research data published in the latest WHO consolidated guidelines for HIV also show that treatment with DTG leads to better HIV viral load suppression among people who start with high viral loads, such as those with delayed diagnosis of HIV or where previous regimens have failed.[1] Current WHO guidance recommends DTG for both adults and children, from people initiating treatment for the first time to those identified with treatment failure.
300,000 PLHIV to switch to DTG in Thailand
People living with HIV in Thailand are no exception, and are ready to make the switch. Between January 2020 and June 2021, Thailand procured >103,300 bottles of DTG 50mg tablets and >162,100 bottles of a tenofovir/lamivudine/dolutegravir (TLD) combined formulation. This would sustain 21,800 people on treatment for one year, and ongoing procurement is planned.
In order to more widely distribute these medicines, in March 2021, DTG and TLD were published in the national gazette, and are now included in Thailand's Essential Medicines List, so the opportunity for patients to access these medicines is greater. The government plans to have 80% of those currently on antiretrovirals switched to a DTG-containing regimen by October 2021, representing around 300,000 people.
Besides adult formulations, the DTG dispersible paediatric formulation is another product that is needed to treat children with HIV. However, in the Asia-Pacific region, outside of India, no generic licensees have applied for registration of their products to any National Medicines Regulatory Authority (NMRA).
We need to urgently to ramp up the supplies of DTG and TLD in Thailand so that they are readily available for people of all ages who need it.
Twelve Stringent Regulatory Approved products could supply the Thai market
Under MPP's DTG licence with ViiV Healthcare, ten generic manufacturers supply WHO-prequalified/ US FDA-approved generic DTG to LMICs. Products with stringent regulatory approval such as these can be expedited for registration and use in Thailand. With no nationally enforced patents for adult DTG, a product needs to be registered only to be a part of the tender process, procured and supplied locally. Today, however, Thailand has only one brand of DTG registered for adults. This lack of local suppliers has led not only to a shortfall in drug availability, but also to exorbitant pricing. For example, the adult formulation of TLD costs $24 a pack. The question is, why can't we find more registered DTG products in Thailand?
Thailand part of WHO CRP
Since 2018, Thailand has benefited from the WHO Collaborative Registration Procedure (CRP). The CRP accelerates access to WHO-prequalified products through the country registration process, because information obtained during prequalification can be shared and used by any NMRA. Being able to rely on existing data and information saves both time and money, and it is beneficial in obtaining medicines quicker.  A decision can be reached by the NMRA within 90 days, and communicated to WHO and the applicant within a further 30 days. It is crucial that civil society groups in Thailand involved in advocacy work supporting the roll-out of DTG have access to country-by-country information − ideally directly from WHO − on products seeking global registrations through the CRP. This will help local civil society groups advocate for accelerating the process at the national level, and ensure that people in need receive WHO-recommended DTG-containing regimens as quickly as possible.
Example: daclatasvir for hepatitis C
Today, we are still waiting for generic daclatasvir (DAC) to treat hepatitis C virus (HCV) to be registered in Thailand. While MPP's sublicensees have filed for local DAC registration, this is still pending. Unfortunately, at the time of writing, we do not know when this will be completed, nor what steps are required to complete the registration. Physicians struggle to understand why generic DAC is not available like other direct-acting antivirals (DAAs) they prescribe.  Such delays end up in additional costs for the Thai health system and limit the availability of effective regimens to patients.  Until registration of DAC is complete, people with HCV will be prescribed generic sofosbuvir and velpatasvir at a cost of $750 for a three-month course of treatment, as opposed to under $100 for a course of sofosbuvir and daclatasvir. The Thai government could be curing six more people of HCV for what they are currently paying to cure just one person.
Planning to increase access
Thailand has ambitious plans for the roll-out of the DTG switch, plans that PLHIV are relying on, and success hinges on readily available generic medicines. Knowing which products are being registered in the country could help us reach treatment targets with accessible, affordable medicines. To accomplish this goal, the Thai government could work more closely with generic manufacturers and their NMRA to share information about registration applications so that all know exactly what is in the pipeline and where they are in the process. Another option may be to emulate the WHO pre-qualification system, whereby the WHO CRP could make public information on those products currently in the registration process in different countries.
One thing the COVID-19 pandemic and the last 18 months has taught us is the importance of working together and sharing information, and in so doing, being better prepared, more efficient, and able to respond more effectively to emerging needs and priorities. We must take these lessons and apply them across all areas of health so that everyone can have timely access to the quality medicines they need.
Giten is currently the Community and Policy Program Manager at amfAR's TREAT Asia programme in Bangkok, Thailand. He has been working on improving HIV and hepatitis C treatment access, advocating for price reductions, scaling up national responses, and improving regulatory uptake of direct-acting antivirals in South and Southeast Asia. Giten serves on MPP's Expert Advisory Group.
[1] WHO: Consolidated Guidelines on HIV prevention, testing, treatment, service delivery and monitoring: Recommendations for a Public Health Approach – July 2021