Adapting to a world with COVID-19 – a long journey that continues
7 April 2021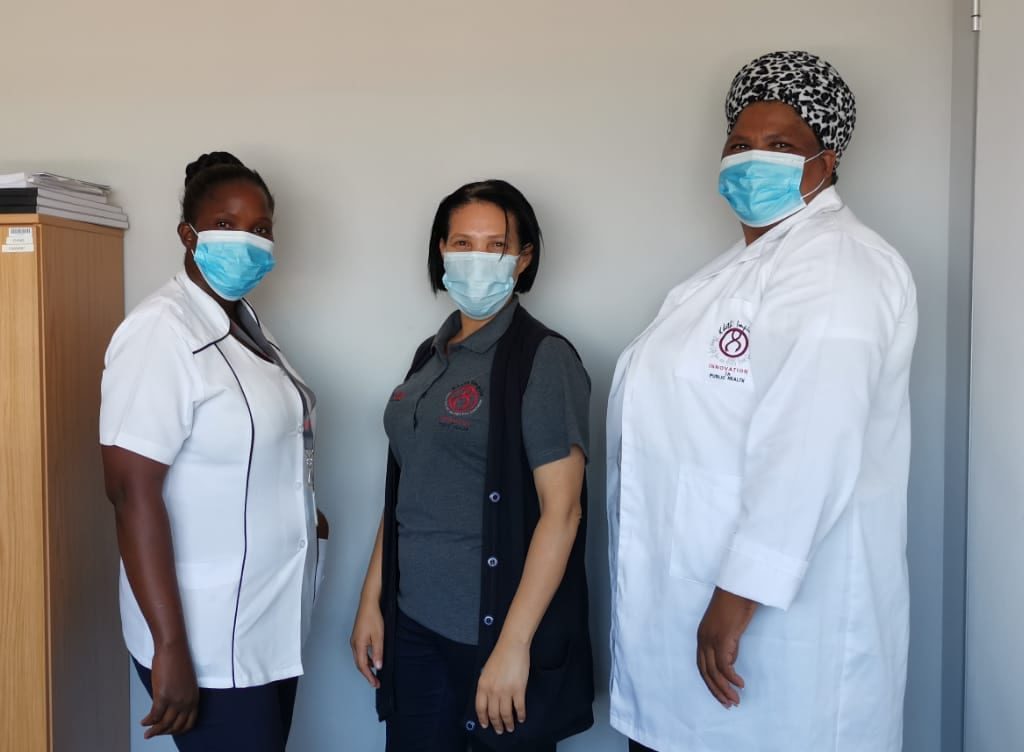 Letty Kolisi, Mary Brien and Florence Madikane
About Kheth'Impilo
Kheth'Impilo AIDS Free Living is a national not for profit organisation that is uniquely positioned as a leader in public health innovation, being one of the few organisations that has successfully integrated Health, Welfare and Education to provide a holistic approach to development. The organisation's vision "A world where health and wellbeing for all is supported, protected and sustained" is supported by its mission of "Supporting individuals, households, communities, non-governmental organisations and governments achieve their development goals in a sustained way". They focus on the actual implementation of realistic and attainable interventions and solutions that address the needs of people living with HIV.
About each of the health workers
– Florence Madikane, Coordinator: Florence has been working in this community in the Khayelitsha and Eastern Substructure for 9 years. In May 2020, she was diagnosed with COVID-19 and self-isolated.
– Letty Kolisi, Community Health Worker: each day she visits up to 20 homes, community health workers work in teams of two for security reasons.
– Mary Brien, Registered nurse, serving the township of Mfuleni, South Africa: Mary carries out COVID-19 testing and refers patients as needed.
By March 2020, the Medicines Patent Pool (MPP)'s licensees had supplied South Africa with 4,698,150 patient-years of HIV treatment and 1,965 hepatitis C treatments (cumulative numbers calculated since beginning of sales). Check out MPP's interactive map for full product availability through MPP's licences in South Africa and beyond.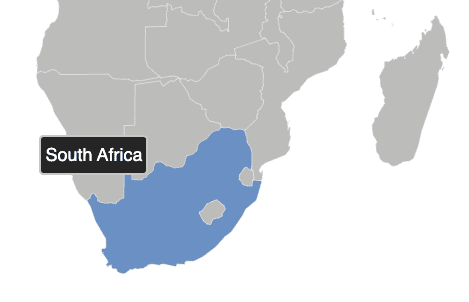 – By frontline community health workers in South Africa: Florence Madikane – Coordinator, Letty Kolisi – Community Health Worker and Mary Brien – Registered nurse; serving the township of Mfuleni, South Africa.
Lockdown does not fit well with the work of healthcare providers
When the COVID-19 pandemic broke out, and the regulations were put in place, it was very difficult for us. Overnight everyone was told to stay at home. Our work is to do home-based care services and visits, wash those in need, and deliver medication for all sorts of diseases, such as HIV, TB, hypertension, cancer, the list goes on. We are also responsible for giving out information and doing adherence counselling on treatment. You can start to see where the problem lies, the government told us to stay at home, but we could not. Our clients needed us and their medication. We are frontline workers.
Our work is in Mfuleni, a township in the Khayelitsha and Eastern Substructure that is around 32 km from Cape Town. Here we have over 170 community health workers, and also includes facility-based councillors and professional nurses whose job is to care for our community. We cover a densely populated area of over 52,000 people who rely on government treatment and care. At the start of the pandemic, the Government of South Africa mobilised 80,000 community health workers, as they quickly realised the importance of maintaining care and services to the community. With the help of Kheth'Impilo, a non-governmental organisation that provides innovative approaches to clinical care and treatment services, health and community systems strengthening with social facilitation, we have adapted the way we work. We are also fortunate that the supply of medicines comes from the government. We just had to find a way to make sure we got them to the clients.
A shift towards medicines delivery and awareness raising on COVID-19
If you look at a client living with HIV, who cannot by any means stay without treatment, our teams had to go "in-person" and do the actual work. We have several clients who live on their own, and all of a sudden, we could no longer visit them to provide the care they need. In this situation, we had no option but to adapt. We shifted the activities to focus on medicines delivery and educating the community on the COVID-19 pandemic. The challenge was that clients would no longer open their gates to allow the community workers in to do their jobs. Everyone was scared because you just did not know who did or did not have COVID-19. We had to do a lot of intense training with the staff too. One must understand, that for a carer to do their job properly they must have as much information on a disease as possible. In this regard, Kheth'Impilo played a considerable role; they came to us and provided the education we needed. We could now understand all the necessary measures to protect ourselves from this virus and continue to carry out our work.
Each day community workers go out into the community on foot to visit up to 20 different clients to deliver medicines. Today, with better education on how to protect ourselves from the virus, people are more accepting of our presence in their homes. We teach them to use masks and hand sanitisers. When we deliver the parcels and medicines, we offer COVID-19 screening too, and when clients screen positive, we refer them to the day-hospital for testing. If the hospital sends them home, we follow up with them and make sure they are doing okay. The government have also set up special facilities where people can go to isolate if they do not have space to isolate at home. There are no treatment options for home patients, just headache pills or inhalers and steroids for asthmatics. It has been very sad to see the loss of life, and the way we had to operate with the restrictions meant it was not possible to bury the dead in our usual way. A lot of people needed counselling.
The side effects of COVID-19
We also see first-hand the effects that the pandemic has had on the community. Many people in the township are domestic workers and gardeners. In the first hard lockdown in March 2020, many of them lost their jobs. With no more money coming in, it was impossible for them to just stay at home during the lockdown as they had to find money to feed their families; this put them at risk. Today we see many challenges, unemployment remains high, and there is a lot of crime in the area. Gender-based violence has increased, alcohol consumption and drug use too. We are also seeing more and more people falling sick with other diseases. Infection rates are going up, for example people living with HIV are presenting late for treatment and in a very bad way; they are so poor, and we don't have the means to feed them. There is a lot of defaulting on treatment; people don't want to wait in long queues at the medical facility. We help, we try and get an address to find them, but many are no longer in their home as they cannot afford to stay due to job loss. The number of informal settlements is also growing; these are hastily built shacks with little sanitation, where you can have up to six people living in a small room. We don't have the proper addresses here, and we are not able to find them. Many have also moved outside our catchment area.
Looking forward to accessing COVID-19 vaccines and treatment
We hope, like the rest of the world, that vaccines will be widely available in our country and our township soon. Quite a few of our health workers have had COVID-19, but so far, only a few of our frontline workers have been vaccinated. We also hope that better treatments options for COVID-19 will be available so that we have something to offer clients at home, and we hope that MPP, who have brought so many HIV medicines to South Africa through the voluntary licensing mechanism, can make a difference. We are grateful too that we have the quality medicines for our patients. The last year has been a long journey and a journey that continues. On this World Health Day 2021, our hopes are to end this pandemic and restore the gains in access to health in Mfuleni and build back better so that more of our clients can enjoy good health and safer lives.