mRNA Technology Transfer Hub > Five Essential Ingredients for Success
21 November 2022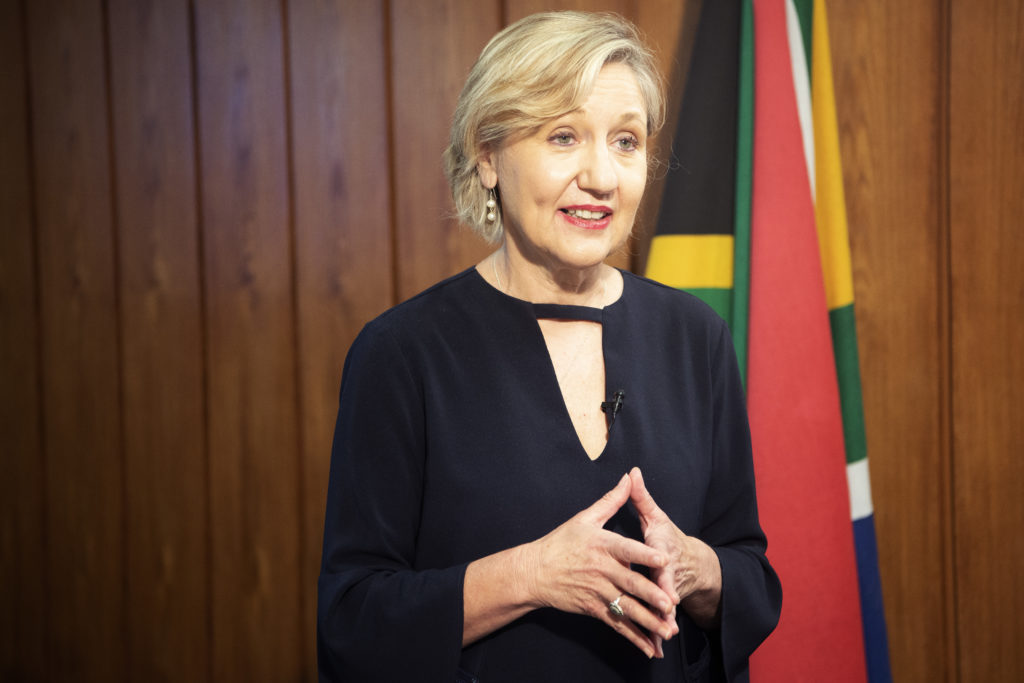 As part of the mRNA technology transfer hub programme, the South African Medical Research Council (SAMRC) will focus on research to develop a pipeline of novel mRNA vaccine candidates that Afrigen and, later, Biovac can manufacture. Through a consortium approach and working with leading scientific institutions in South Africa, SAMRC will lead the development and testing of a variety of mRNA-based vaccine candidates for COVID-19 and, in parallel, mRNA-based vaccine candidates for other diseases of interest in low- and middle-income countries (LMICs). SAMRC's mandate is to improve the health of the South African population through research, development and technology transfer so that people can enjoy a better quality of life. SAMRC is the most prominent African funder of medical research on this continent. They are critical for both collaborations within South Africa and beyond.
By Prof Glenda Gray, President and CEO of the South Africa Medical Research Council
We are now well over a year into the mRNA technology transfer programme, and much has been achieved in such a short time. Today through our collective work, the mRNA technology transfer hub partners have developed a prototype mRNA vaccine with clinical trials set to start next year, resources have been mobilised, and training has begun. Furthermore, SAMRC has established the South African mRNA Vaccine Consortium (SAMVAC). They have been tasked to develop and test a variety of mRNA-based vaccine candidates for COVID-19 and, in parallel, mRNA-based vaccine candidates for other diseases of interest in LMICs.   The mRNA technology transfer hub partners have a long track record in this field that we are building on.  We are on the path to success, and that success hinges on crucial ingredients that we need to address collectively to achieve capacity building in research and development and biomanufacturing in LMICs. These ingredients are access to the right platforms, collaborations, localisation, long-term sustainability, and political commitment. Let me expand:
Access to the right platforms. We aim to achieve through the mRNA technology transfer hub a network of biomanufacturers across LMICs, each of which can develop and supply different mRNA vaccines. For this to happen, we need to make available platforms that are scalable, rapidly deployable, affordable, and transferable to other infectious diseases. For example, in South Africa, we have a high prevalence of HIV and TB, and the mRNA platform is a magnificent opportunity to use our expertise in HIV and TB and in SARS-CoV-2 to expand the ecosystem and vaccine access.
Collaboration. To develop new mRNA vaccines, we need a range of extensive collaborations, both locally and internationally. Already in South Africa, we have an excellent collaboration between the scientists who have produced the first mRNA candidate, these include Witwatersrand University, Afrigen, the South African Medical Research Council (SAMRC), and the biotech company, Biovac, with whom the first tech transfer will be carried out and who will take the first vaccine from this project to scale. As we advance, we will need good basic scientists to be part of this project, and we have them in South Africa and have included them in SAMVAC. We also have excellent laboratory scientists, good laboratory infrastructure, and a well-established clinical trial infrastructure. This is essential when you are starting to put vaccines into humans for the first time. Yet even with our in-country strengths, none of this will be possible without our international collaborators. The World Health Organization and the Medicines Patent Pool are critical partners, along with the Vaccine Research Centre and partners such as the National Institutes of Health (NIH). The latter have formally collaborated with Afrigen to enhance vaccine production. Critical also in collaboration is our regulatory support. SAHPRA is an essential partner in South Africa. We have a terrific relationship with them, so when we get stuck, we can pick up the phone and meet with them to discuss everything from manufacturing to clinical trial design. These are just some of the collaborations we are developing.
Localisation. We must continue to build local capacity in science and R&D and respond to our local disease burden. We can't wait for someone else to solve TB for us. We have to solve it ourselves. Localisation is a balance because although we need to develop the local capacity, we need a return on investment. And we need to ensure that our products are either available on local tender, or can be used elsewhere, which gets me to my next point.
Sustainability. To sustain R&D development in LMICs, we need markets. Sustainability equals markets. Without local, regional, continental, and global markets, a pipeline and a diversification of platforms, our capability and investment will be wasted. We must look at how we use this pipeline, get access to the market, and diversify our platforms. For example, there's a global shortage of cholera vaccines, and we need development in Shigella. There is a lot of work to be done; we can start with vaccines that are required globally and then move forward. The vaccines we make must be sold; therefore, we must have advanced market commitments from big global procurement agencies like GAVI. We need a pooled commitment to make this work.
Political commitment. We have seen it at the international level with the importance of the World Health Organization's political commitment and that of our funders through both their financial and political commitments. But we also need local commitments. We need collaboration between our Treasury, our Department of Science and Innovation, and our Department of Health. We need public money. Countries need their own money, their own public purse, to invest in this because only then will it be sustainable. True sustainability happens when your country puts its own money, not into guns but into vaccines. I think that's what we need to do. In addition, we need public-private partnerships where we are equal. We need to be equal with our global north partners, and together, we are all committed to success.