Increasing access to hepatitis C treatment
28 July 2020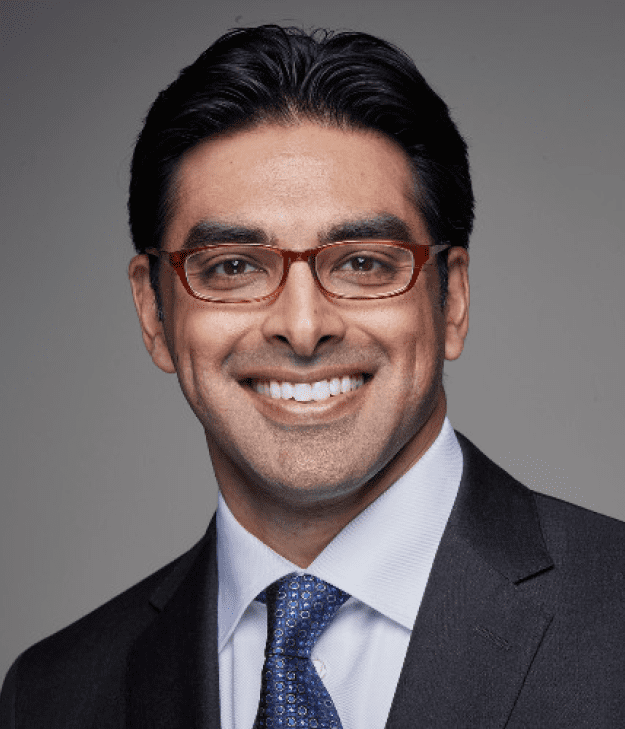 "According to the WHO, pan-genotypic treatments that cure hepatitis C in 3-4 months are now available at affordable prices to millions of people in low and middle-income countries, just 5 years after their initial approval.[1] This is thanks in part to the partnership of innovators, the MPP, and manufacturers of generic medicines.
The battle against hepatitis C is far from over – treatment is reaching less than 10% of those in need, compared to the target of 80% by 2030 – but we now have the tools needed to reach people in need".
– By Anil Soni, Head of Global Infectious Diseases, Mylan
Hepatitis C is one of the world's great chronic killers. The World Health Organization (WHO) estimates that in 2019 more than 70 million people were living with the infection[2] and in 2016 approximately 400,000 died from the disease[3]. New hope to fight this disease was kindled in 2013 with the availability of Direct Acting Antiretrovirals (DAAs), a new type of treatment that can now cure 95% of patients in just a few months[4]. This is a major advancement compared to previous treatments, which featured 40-50% success rates and toxic side effects and could take twice as long[5].
But regulatory approval of a new cure in the U.S. and Europe was only the beginning, since more than 70% of hepatitis C cases are in low and middle-income countries. These regions present a challenge to branded pharmaceutical companies because of their need for both high volumes and low prices. This is where the Medicines Patent Pool (MPP) stepped in. Working with innovators such as Bristol-Myers Squibb (BMS) and AbbVie, MPP streamlined the process by which manufacturers of generic medicines – such as Mylan – can quickly access licenses and develop low-cost and high-quality versions of these important treatments.
Mylan first signed a MPP sublicence for a DAA called daclatasvir in October 2016[6], following approval of the BMS version of the product by the U.S. Food and Drug Administration (FDA) in 2015. In May 2019, Mylan received WHO Prequalification (PQ) for the product[7], signifying that it meets quality standards comparable to those of the FDA or European Medicines Agency. Mylan's PQ represents one of the fastest speeds by which any treatment, for any disease, has gone from initial branded approval to the first quality-assured generic[8] – in less than four years.
Daclatasvir is important because it is used in one of the three combination regimens recommended by the WHO as preferred options for hepatitis C treatment. In high-income countries patients must take this regimen as two separate tablets because the different molecules were developed by different innovators. However, for high-burden countries covered by the MPP-facilitated sublicense, Mylan was able to combine daclatasvir with the other molecule, sofosbuvir (available under a bilateral license from Gilead Sciences), to develop a convenient fixed-dose combination (FDC) product for patients. This FDC was filed with WHO PQ and received the Global Fund Expert Review Panel (ERP) approval in June 2019, creating the opportunity for broader patient access to this innovative combination.
Today, Mylan is able to offer the combination tablet containing daclatasvir and sofosbuvir – a complete hepatitis C treatment regimen in a single pill – for less than $90 per cure, far below the cost for the same treatment in high-income countries. This reduced pricing, from Mylan and other generic companies, has enabled the supply of more than 900,000 curative treatments of generic daclatasvir between 2017 and March 2020[9].
The experience of the partners who made this possible – innovator companies like BMS, manufacturers of generic medicines such as Mylan, and international organisations including the WHO and MPP – informs how the world can respond to other public health threats, including the COVID-19 pandemic. The pace at which the coronavirus responsible for this most recent pandemic has spread is an important reminder that partners must not only replicate the success of initiatives like those that have expanded hepatitis C treatment but become even more efficient in translating the discovery of new therapeutics to making them available to all who need them everywhere in the world.
---

Discover MPP's work in access to viral hepatitis treatments and essential medicines.
---
[1], [3] World Health Organization, Hepatitis C Fact Sheet
[2] World Health Organization, Global Hepatitis Report, 2017. Current figures on WHO website.
[4] World Health Organization, Guidelines for the care and treatment of persons diagnosed with chronic hepatitis C virus infection
[5] Annals of Gastroenterology, Sofosbuvir: a novel oral agent for chronic hepatitis C
[6] MPP-Mylan sublicensing agreement for daclatasvir (DAC) 
[7] World Health Organization, Medicines/finished pharmaceutical products
[8] Based on US FDA and EMA approvals for new chemical entities vs. US FDA PEPFAR and WHO PQ approvals for generic versions of the same molecules.
[9] MPP, Implementation of daclatasvir licences: a development report 2017-March 2020