100% Life – Ukraine
30 November 2020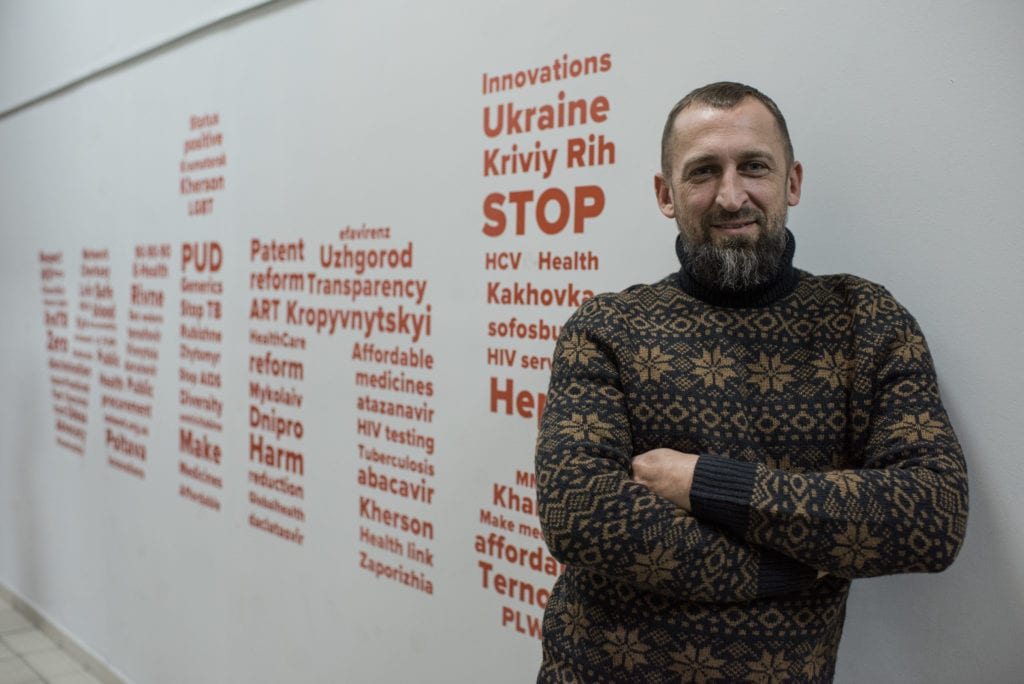 – By Sergey Dmitriev & Dmytro Sherembei
WHO-recommended treatments

100% Life is a patient organisation of people living with HIV that fights for life – this is our mission and protecting life is of fundamental value for us. Our name "100% Life" is a goal, a value, and an indicator for our effectiveness.
We hope that more organisations around the world adopt this very simple approach – keeping human life as the number one priority. We believe that if national and international policies adopt the human life optic, it will save more lives. Many more deaths could be prevented, the technology and innovation exist, but people are still denied access to life-saving treatments. Through its work, 100% Life has brought to thousands of people access to HIV and hepatitis C medicines. And we believe it is possible to do so for other diseases too, like cancer for example. By doing so, even more lives will be saved.
Partnership is key 

We have been collaborating with the Medicines Patent Pool (MPP) for some time, and it is a quality partnership that has resulted in significant impact. Thanks to access to quality-assured generic medicines in Ukraine, we have more than 90 percent coverage in antiretroviral therapy for people living with HIV. This is an incredible accomplishment, measured by saved lives and by the number of people who now have a future. Also, thanks to this collaboration in the country, we now have access to quality generic versions for dolutegravir (DTG), as well as tenofovir/lamivudine/dolutegravir (TLD), a once-a-day pill combination treatment that is much easier to tolerate.
Following WHO recommendations to use DTG in first-line treatment, we started procuring DTG and TLD back in 2016. Thanks to MPP's DTG licence, the price for a monthly pack is USD 4.05[1]. Four years ago, our country was still reliant on Global Fund (GFATM) financing for HIV treatment procurements. As of 2020, we are self-reliant on state funding and can procure these medicines without the help of international donors. We have learnt a lot about procurement through our role as a principle recipient to GFATM. Our experience and established procurement mechanism have become a good example of efficiency and transparency in procurements, with no corruption, and where we can buy alternative quality treatment regimens at a very low cost. We provide assistance and advice to the government in implementing their procurement practices. We also work closely with the Ministry of Health to ensure timely access.
The LPV/r case
Until recently we were facing another problem in the whole region of Eastern Europe and Central Asia (EECA) around the lopinavir/ritonavir (LPV/r) medication. This medicine is widely used in our country in HIV treatment and the price per pack of USD 68 was just too much. For 10 years, there was no reduction in price despite repeated bidding. It was the same price for the whole region, and this was a great strain for us. We knew that if we could have access to generics through a voluntary licence in our country, we could save as much as USD 8 million a year. From March 2020, any country in the world including Ukraine can now procure generic LPV/r. This is a huge relief to patients and the country who will now start procuring the generic version and do much more with the generated savings.
WHO-recommended treatments for hepatitis
In the hepatitis space, Ukraine can procure daclatasvir (DAC) and daclatasvir+sofosbuvir (DAC+SOF) combination, thanks to the work of MPP. The Ukrainian government allocates around USD 4.5 million each year for procurement of medicines for treating viral hepatitis. In 2018, the United Nations Development Programme (UNDP) announced a tender on medicine procurement for treating HCV. We actively encouraged all generic manufacturers to participate in bidding. As a result, about 14 companies applied, and we got unique prices for the region at that time. The price was around USD 86 for a three-month curative course of DAC+SOF, one of the WHO-recommended treatments for hepatitis C.
With these affordable prices and following the recommendations of "treating all people in need", we are now equipped to cure the 70,000 people desperately waiting for these essential WHO-recommended treatments within the next two years. Of course, as we move forward towards HCV elimination, much more still needs to be done. Key challenges remain such as weak surveillance system, high prices for diagnostics, regulatory approvals, improving treatment infrastructure and algorithms. We will continue to work with the Ministry of Health on simplifying treatment algorithms and decentralisation of service provision.
Tuberculosis
In tuberculosis (TB), Ukraine is unfortunately one of top 30 countries worldwide with high levels of multidrug-resistant tuberculosis (MDR-TB) cases[2]. For a long time, we did not have access to innovative medicines such as bedaquiline and delamanid. The reason was that originators had given regional manufacturing rights to Russian companies that we were unable to buy from. So we started an advocacy campaign to enable Ukraine to procure independently. Today, we have succeeded. Now, we are procuring bedaquiline and delamanid from the originators, although the prices are still high. We have also included an innovative medicine called pretomanid in our procurement list for this year. Licences for these innovative TB drugs that include Ukraine would significantly reduce costs for health systems, increase the number of people on treatment, and save lives. And thus, it will pave the way forward for reducing the burden of this infectious disease killer in our country.
Ukraine is fast evolving, but unfortunately, still today people are labelled based on stereotypes. Stigma and discrimination are still deep-rooted in the society. At 100% Life we are working hard to raise awareness on uprooting these diseases. We are doing so thhrough advocacy campaigns in collaboration with the governments and the media not just in our country, but also in the entire EECA region. We are also educating our patients on being tolerant to the people who don't understand them yet. Lack of tolerance is a disease in itself, another one that can be tackled only if we work collectively.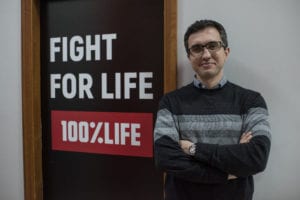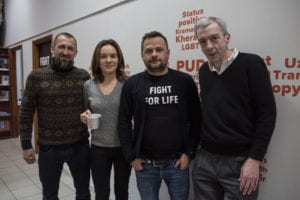 Watch
Dmytro's story
---
[1] Price in January 2020
[2] Multidrug- and extensively drug-resistant TB (M/XDR-TB), World Health Organization, Europe