#WHA76 | High-level event on national & regional health security: from mRNA to a sustainable vaccine manufacturing framework
22 May 2023
For the second year running, on the side-lines of the 76th World Health Assembly in Geneva, the Permanent Mission of France and the Medicines Patent Pool, were delighted to host the parallel event National & regional health security: from mRNA to a sustainable vaccine manufacturing framework, in collaboration with the World Health Organization, the World Economic Forum, CEPI and the United States National Academy of Science.
H.E. Mr. Jérôme Bonnafont, Ambassador, Permanent Representation of France to the United Nations Office in Geneva and international organisations in Switzerland, hosted the event at the French Mission in Geneva on Monday 22 May 2023.
"It will not be the infectious optimism that make a difference, but what we have committed to do! We have seen before, time pass and optimism wanes, if we don't seize the moment, we will yet again have missed this opportunity.  When we come back next year, let us celebrate how the world has changed in a year through our achievements." 
Jeremy Farrar, Chief Scientist WHO
Introductory Remarks: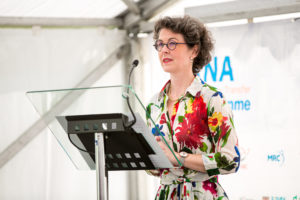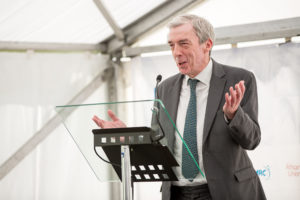 Anne-Claire Amprou, French Ambassador for Global Health
Charles Gore, Executive Director, MPP
The first panel unpacked key elements needed to ensure the sustainability of national regional manufacturing capacity that comes from the mRNA Technology Transfer Programme.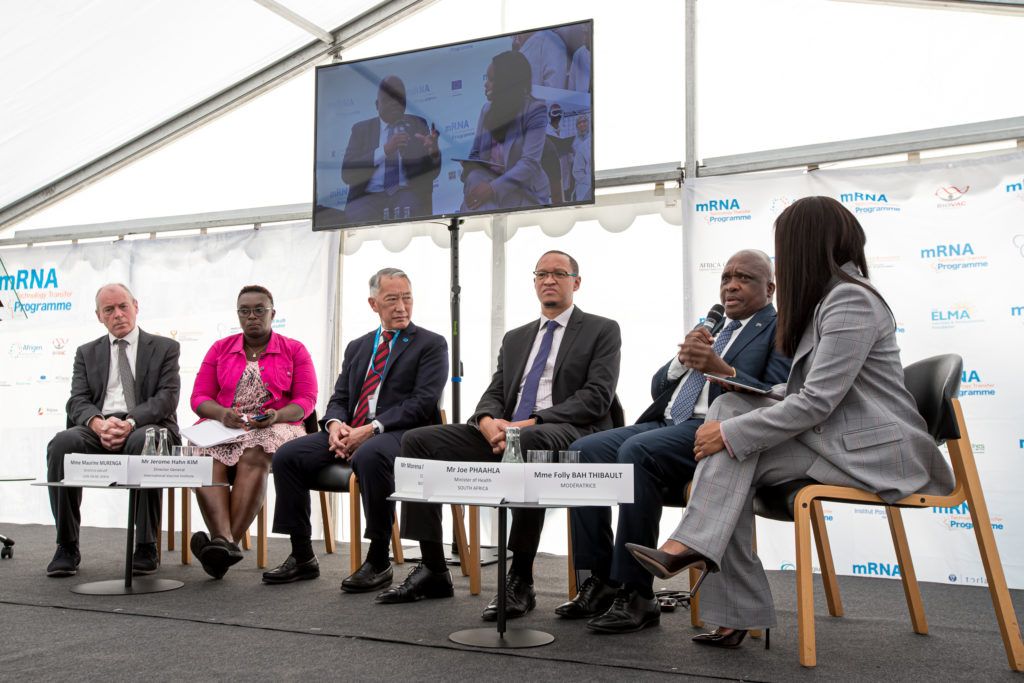 Folly Bah Thibault, Moderator
Martin Friede, Initiative for Vaccine Research Coordinator, WHO
Joe Phaahla, Minister of Health of South Africa
Jerome H. Kim, Director General of the International Vaccine Institute
Morena Makhoana, Chief Executive Officer, Biovac
Maurine Murenga, Executive Director, Lean on Me Foundation
The second panel discussed the broader ecosystem described in the Regionalized Vaccine Manufacturing Collaborative Framework and how to equitable access to vaccines in low-middle income countries.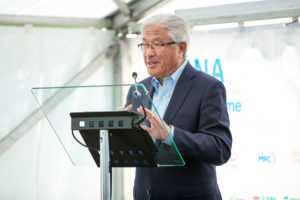 Opening Remarks: Victor J. Dzau, President of the US National Academy of Medicine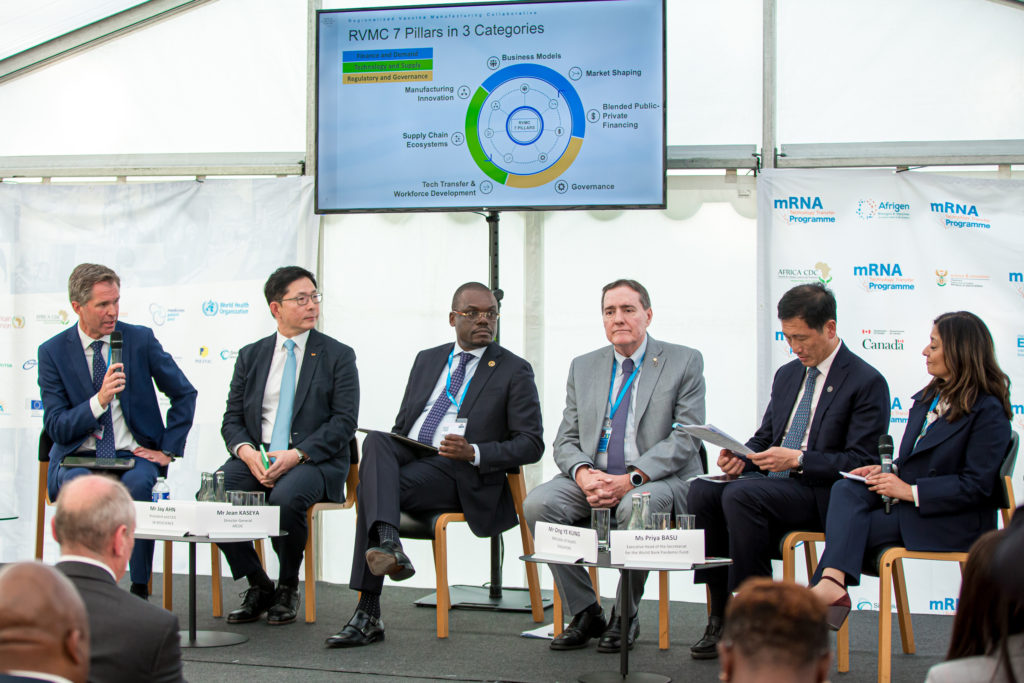 John-Arne Røttingen, Ambassador for Global Health at the Ministry of Foreign Affairs, Norway
Priya Basu, Executive Head, The Pandemic Fund Secretariat, World Bank
Ong Ye Kung, Minister of Health Singapore
Jae-Yong Ahn, President and CEO of SK bioscience
Jean Kaseya, Director General, Africa CDC
Barbosa da Silva Jr., Director of the Pan American Health Organization (PAHO)
Seth Berkley, CEO, Gavi the Vaccine Alliance
Closing Remarks: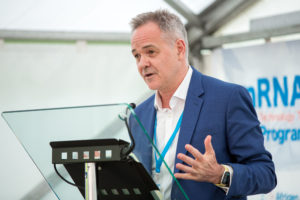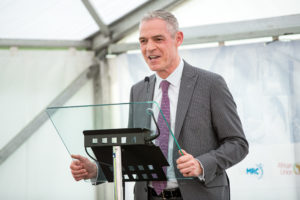 Jeremy Farrar, Chief Scientist, WHO
Jérôme Bonnafont, Ambassador, Permanent Representative of France to the United Nations Office in Geneva