Hybrid Event | mRNA Scientific Colloquium on enhancing mRNA vaccine production
8 July 2022
To mark the formal collaboration of a scientific partnership between scientists at Afrigen and the National Institute of Allergy and Infectious Diseases (NIAID) of the U.S. National Institutes of Health, a scientific colloquium hybrid event on enhancing mRNA vaccine production was held on 8 July 2022 in Cape Town and virtually.
The event brought together leading scientists and explored the potential of mRNA technology in addressing much needed vaccines for communicable diseases and beyond.
Various aspects of the Hub Programme were explored:
A close focus on the science of mRNA and the potential it presents for LMIC (vaccine innovation and manufacturing capabilities).
How can we ensure that mRNA technology is still on the world agenda?
What are the other possibilities/advantages of this technology?
Pandemic preparedness – what is there to come in the future?
Panelists:
Dr Barney Graham, Keynote Speaker, Deputy Director, NIAID
Dr Soumya Swaminathan, Chief Scientist, World Health Organization
Mr Gray Handley, Associate Director for International Research Affairs, NIAID
Prof Patrick Arbuthnot, University of WITS
Dr Karin Bok, Vaccine Research Center, NIH
Dr Jason Gall, Vacine Research Center, NIH
Dr Caryn Fenner, Scientific Director, Afrigen
Prof Glenda Gray, Executive Director, SAMRC
Prof Petro Terblanche, CEO, Afrigen
Consul General Todd Haskell, US Mission, South Africa
Representatives from the Ministry of Health and Department of Science and Innovation
The event was moderated by Mr. Charles Gore, Executive Director, Medicines Patent Pool.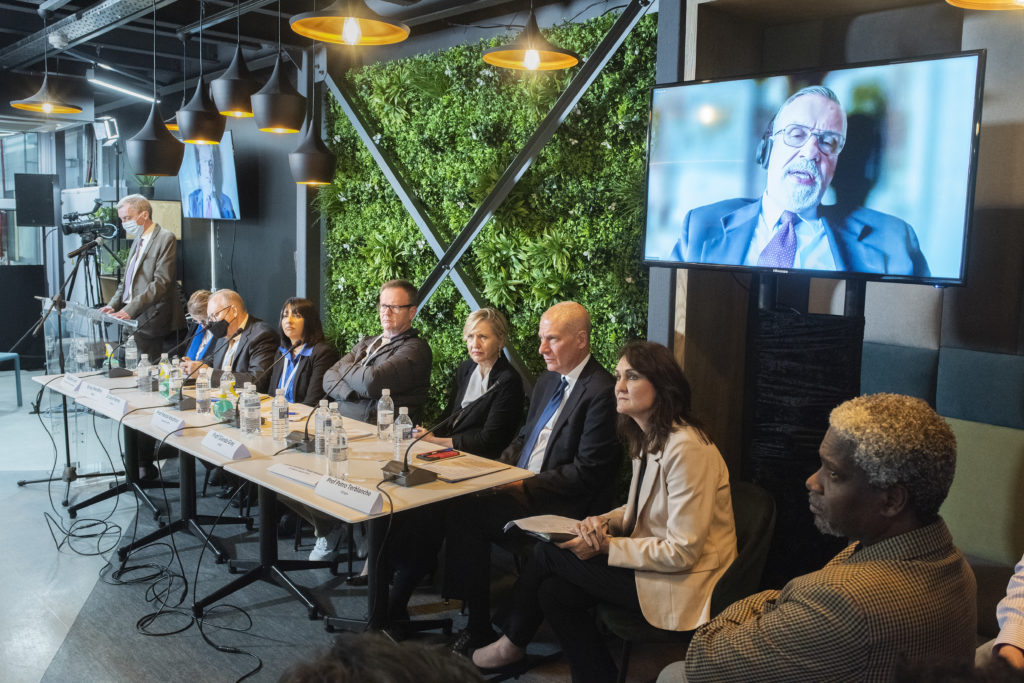 <
>