Progress & Achievements
»
Licences
ATAZANAVIR (ATV)
In December 2013, the Medicines Patent Pool (MPP) announced an agreement with biopharmaceutical company Bristol-Myers Squibb to increase access to a key HIV medicine, atazanavir (ATV), part of the WHO-preferred second-line treatment for adults and children.
In July 2017, MPP signed an extension of its licence agreement to include 12 additional countries, namely, Algeria, Cook Islands, Egypt, Equatorial Guinea, Indonesia, Malaysia, Morocco, Niue, the Philippines, Tunisia, Ukraine and Vietnam.
The licence allows generic manufacture of ATV for sale in at least 122 countries that together are home to 89% of people living with HIV in low- and middle-income countries.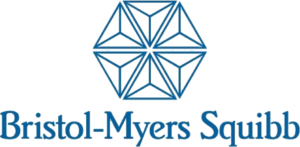 Afghanistan, Algeria, Angola, Antigua and Barbuda, Armenia, Azerbaijan, Bangladesh, Belarus, Belize, Benin, Bhutan, Bolivia (Plurinational State of), Botswana, Burkina Faso, Burundi, Cambodia, Cameroon, Cabo Verde, Central African Republic, Chad, Comoros, Cook Islands, Costa Rica, Côte d'Ivoire, Cuba, Congo, democratic Republic of the, Djibouti, Dominica, Dominican Republic, Ecuador, Egypt, El Salvador, Equatorial Guinea, Eritrea, Eswatini, Ethiopia, Fiji, Gabon, Gambia (the), Georgia, Ghana, Grenada, Guatemala, Guinea, Guinea-Bissau, Guyana, Haiti, Honduras, India, Indonesia, Iraq, Jamaica, Kazakhstan, Kenya, Kiribati, Korea (Democratic People's Republic of), Kyrgyzstan, Lao People's Democratic Republic (the), Lesotho, Liberia, Libya, Madagascar, Malawi, Malaysia, Maldives, Mali, Marshall Islands, Mauritania, Mauritius, Micronesia (Federated States of), Moldova, Republic of, Mongolia, Morocco, Mozambique, Myanmar, Namibia, Nauru, Nepal, Nicaragua, Niger, Nigeria, Niue, Pakistan, Palau, Panama, Papua New Guinea, Philippines, Congo, Rwanda, Samoa, Sao Tome and Principe, Senegal, Seychelles, Sierra Leone, Solomon Islands, Somalia, South Africa, South Sudan, Sri Lanka, Saint Lucia, Saint Kitts and Nevis, Saint Vincent and the Grenadines, Sudan, Suriname, Syrian Arab Republic, Tajikistan, Tanzania, United Republic of, Timor-Leste, Togo, Tunisia, Turkmenistan, Tuvalu, Uganda, Ukraine, Uzbekistan, Vanuatu, Viet Nam, State of Palestine, Yemen, Zambia, Zimbabwe
Quality assured formulations from MPP generic partners: Atazanavir capsule 100mg, Atazanavir capsule 150mg, Atazanavir capsule 200mg, Atazanavir capsule 300mg, Atazanavir/ritonavir tablet 300/100mg