The Medicines Patent Pool joins the EPiHC initiative as a signatory, marking our commitment to the highest standard for ethical decision making and behaviour.
31 August 2023
Geneva – The Medicines Patent Pool (MPP), a UN-backed international public health organisation dedicated to increasing access to affordable medicines in low- and middle-income countries, is proud to announce its membership as a signatory of the Ethical Principles in Health Care (EPiHC), joining a community of more than 288 signatories who together have a network of nearly 6,000 healthcare facilities in 90 countries.
EPiHC is an initiative launched by the International Finance Corporation (IFC) and the World Bank to develop a broadly applicable set of principles to promote ethical conduct and support daily decision making with the goal of advancing global access to high-quality, affordable healthcare.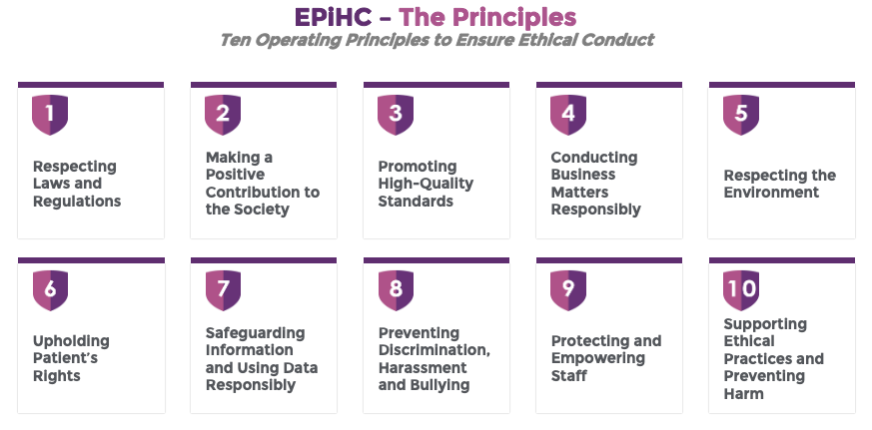 By becoming a signatory, MPP reaffirms formally its commitment to follow these ten fundamental principles that demonstrate its ethics and integrity, and strengthening the bonds of trust between MPP and its stakeholders.
Charles Gore, MPP Executive Director said: "The EPiHC principles are already strongly embedded in all areas of MPP work. In becoming an EPiHC signatory, we are proud to join a global cohort committed to operating in ways that promote ethical conduct, in order to make a stronger contribution to the lives of people in need in low- and middle-income countries."