Pushpa Vijayaraghavan joins MPP's Governance Board
1 September 2022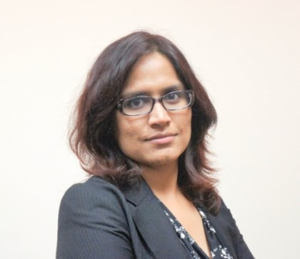 Geneva – The Medicines Patent Pool (MPP) Governance Board announced today that it appointed the Director and Practice Lead, Healthcare & Innovation Advisory at Sathguru Management Consultants, Pushpa Vijayaraghavan, as its new board member, effective today.
Sathguru Management Consultants is a consultancy firm with market leading presence at the intersection of strategy, innovation and transactions in life sciences. Pushpa leads Sathguru's engagement with global biopharma industry and stakeholders in healthcare.  Pushpa has advised leading pharma companies on strategic growth planning, partnerships, technology access, R&D prioritization et al. Pushpa's industry advisory engagement spans the breadth of specialty/branded pharmaceuticals as well as generics across small molecules, peptides, biologicals and regenerative medicine. Pushpa has shaped biopharma investment strategy for marque global private equity funds such as Sequoia Capital; and has led techno-commercial evaluation of investment opportunities in the biopharma segment for multiple transactions. 
Pushpa has also advised leading research institutions on IP commercialization; and has led more than 20 transactions across the spectrum of platform and product licensing for global / regional rights. Pushpa has been deeply engaged in policy advisory and has contributed to nationally strategic initiatives such as the $250Million World Bank and Government of India co-funded National Biopharma Mission in India and GIZ and IFC funded efforts for vaccine manufacturing capacity creation in Sub-Saharan Africa.  
Pushpa's past experience includes working with the Technology Transfer Office at the University of Michigan and corporate consulting with the life sciences industry in PricewaterhouseCoopers Private Limited (PwC) and Ernst & Young.  She is a Registered Technology Transfer Professional (RTTP, https://attp.info/current-rttps/) and one among the first ten technology transfer professionals from India to gain the RTTP accreditation.  Pushpa is an MBA from the University of Michigan (Ann Arbor), USA, holds a Certificate in Innovation Policy from the Ford School of Public Policy and an Indian Chartered Accountant.