Upcoming Event: mRNA 2nd Scientific Colloquium on enhancing mRNA vaccine production in LMICs
1 September 2023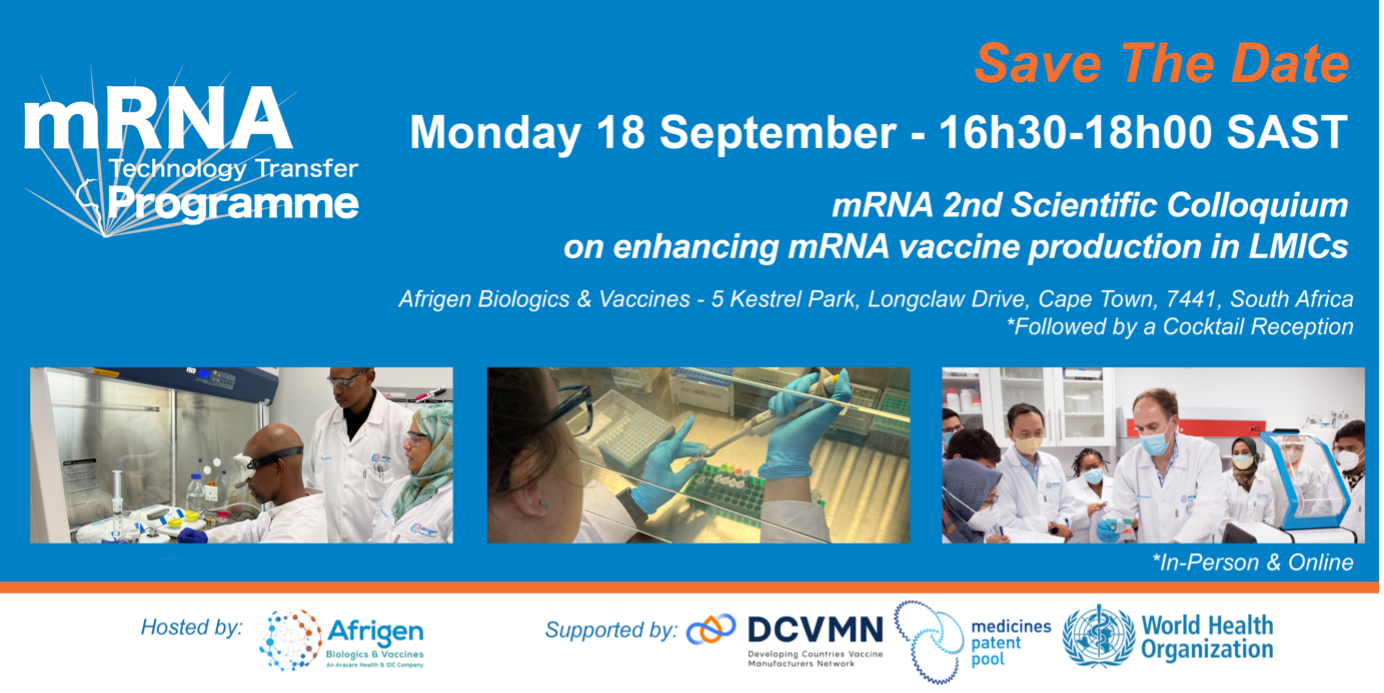 The Scientific Colloquium brings together a panel of scientific experts from Afrigen and the University of Marseille who will present on key scientific findings from mRNA technology transfer programme. This includes work on plasmids, drug substance and drug product, analytics and the hamster study findings. The session will also look forward at sustainability and the pipeline of potential vaccines and next generation technologies. A discussion will follow, that includes panelists from VCR/NIH, programme partners, CEPI, DCVMN, MPP and WHO. The in-person event will be followed by a networking reception. The Afrigen facilities can be explored through a photographic exhibit, 3D video presentations with access to some of the open areas of equipment.
Overview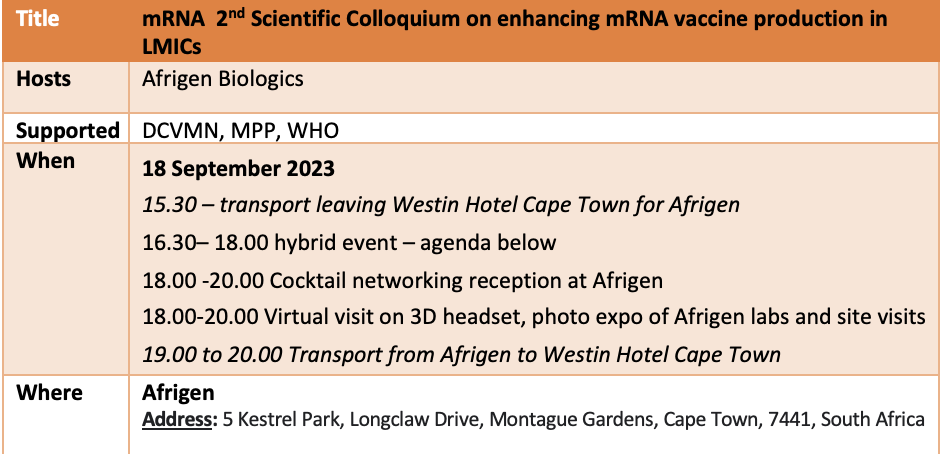 Click Here to Register to join In-person:  bit.ly/3rmZOBj
Click Here to Register to join online via Zoom:  bit.ly/3PVa265
Agenda of the Scientific Colloquium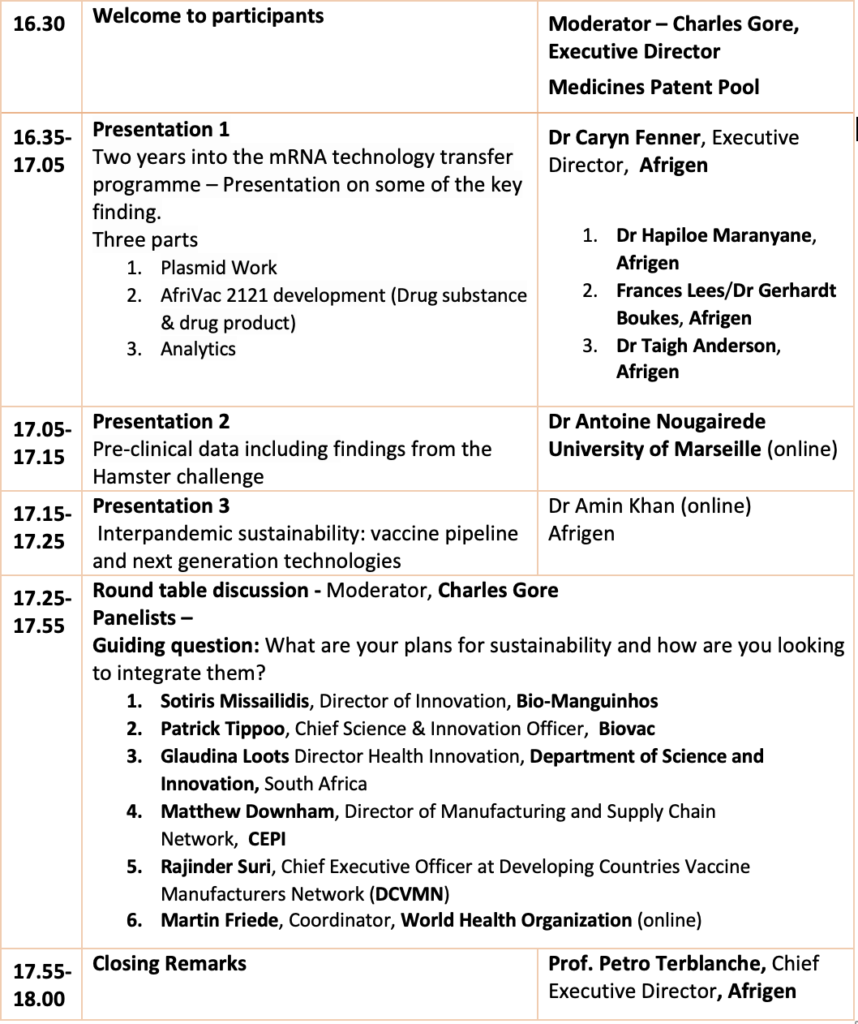 Evening Programme 18.00 to 20.00
Includes networking sessions with canape dinner, 3D virtual tour headset viewing – new PVA film on the mRNA technology, photo exhibition of the inside of the labs at Afrigen and visit to external equipment available to see (Posters of lab layout, Ntensify™ Midi System machine, cryogenic cell banks).