MPP listed as high scorer in 2020 Global Health 50/50's report Power, Privilege and Priorities
9 March 2020
Gender plays a key role in determining health and well-being across the lifecourse. The Global Health 50/50's report Power, Privilege and Priorities published today provides the only birds-eye view of gender and equality in the global health system. The report reviews the gender-related policies and practices of 200 organisations, including the Medicines Patent Pool which has been listed as a high scorer on gender equality.
The report presents data highlighting two major inequalities that impede progress towards the health-related United Nations' Sustainable Development Goals (SDGs): inequality of opportunity in career pathways inside global health organisations, and inequality of benefits from the global health system.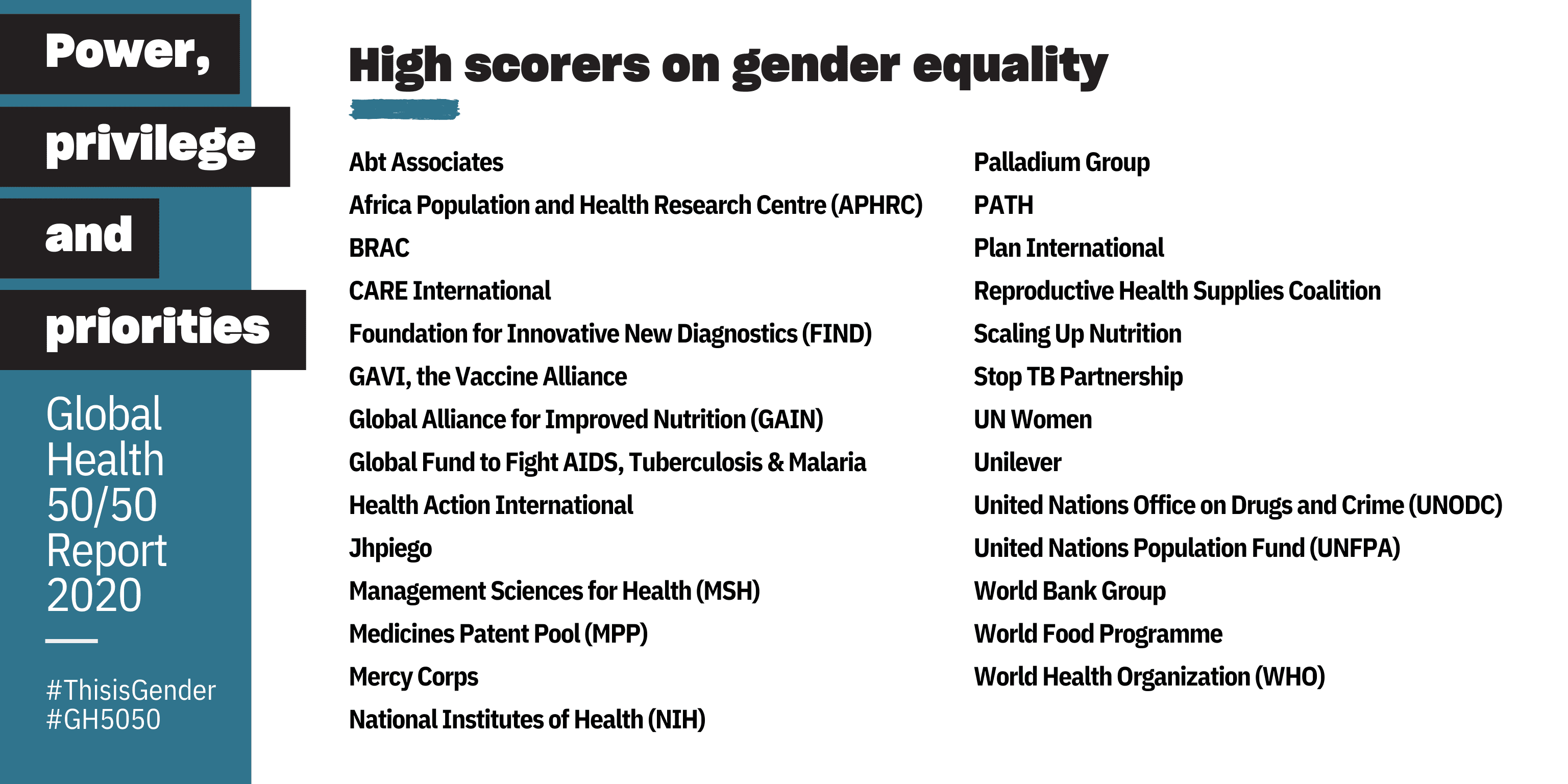 The report notes some progress towards gender equality, for instance, the number of organisations with public policies to advance gender equality in the workplace increased by 25% in two years and the proportion of women board chairs jumped from 20% to 26%. Progress is still needed regarding gender balance in senior leadership positions, moving past power asymmetries which see high-income countries continuing to hold disproportionate power in leadership and in setting health agendas, and an end to systematic neglect of certain health conditions,.