Progress & Achievements
»
Licences
CABOTEGRAVIR LONG-ACTING (LA) FOR HIV PRE-EXPOSURE PROPHYLAXIS (PrEP)
In July 2022, ViiV Healthcare and the Medicines Patent Pool signed a new voluntary licensing agreement for patents relating to cabotegravir long-acting (LA) for HIV pre-exposure prophylaxis (PrEP) to help enable access in 90 countries.
Through this agreement, selected generic manufacturers will have the opportunity to develop, manufacture and supply generic versions of cabotegravir LA for PrEP, the first long-acting HIV prevention medicine, in these countries, subject to required regulatory approvals being obtained. It is expected that this agreement will help to enable at-scale access to generic cabotegravir LA for PrEP. This announcement comes just seven months after the first regulatory approval of cabotegravir LA for PrEP in the world, by the US Food and Drug Administration (US FDA).
MPP invites Expressions of Interest (EoI) from potential sublicensees based anywhere in the world for sublicences to manufacture and sell the cabotegravir long-acting injectable  in the licensed territory:
More information about the EoI process
The review process may involve a physical audit of the facilities by the EOI review panel.
Deadline for applying: 4 September 2022, 11.59pm CET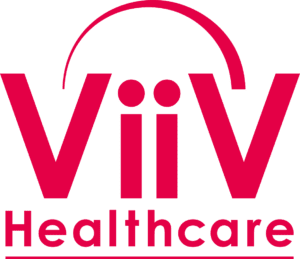 Afghanistan, Algeria, Angola, Bangladesh, Benin, Bhutan, Bolivia (Plurinational State of), Botswana, Burkina Faso, Burundi, Cabo Verde, Cambodia, Cameroon, Central African Republic, Chad, Comoros, Congo, democratic Republic of the, Congo, Côte d'Ivoire, Djibouti, Egypt, El Salvador, Equatorial Guinea, Eritrea, Eswatini, Ethiopia, Gabon, Gambia (the), Ghana, Guinea, Guinea-Bissau, Haiti, Honduras, India, Indonesia, Iran (Islamic Republic of), Kenya, Kiribati, Korea (Democratic People's Republic of), Kyrgyzstan, Lao People's Democratic Republic (the), Lebanon, Lesotho, Liberia, Madagascar, Malawi, Mali, Mauritania, Mauritius, Micronesia (Federated States of), Mongolia, Morocco, Mozambique, Myanmar, Namibia, Nepal, Nicaragua, Niger, Nigeria, Pakistan, Papua New Guinea, Philippines, Rwanda, Samoa, Sao Tome and Principe, Senegal, Seychelles, Sierra Leone, Solomon Islands, Somalia, South Africa, South Sudan, Sri Lanka, Sudan, Syrian Arab Republic, Tajikistan, Tanzania, United Republic of, Timor-Leste, Togo, Tunisia, Tuvalu, Uganda, Ukraine, Uzbekistan, Vanuatu, Viet Nam, West Bank and Gaza, Yemen, Zambia, Zimbabwe