Progress & Achievements
»
Licences
VALGANCICLOVIR*
In 2013, the Medicines Patent Pool (MPP) and F. Hoffman-La Roche signed an agreement to increase access to valganciclovir, an important, easy-to-take, oral medicine to treat cytomegalovirus (CMV). CMV is a viral infection that can cause blindness in people living with HIV. The deal ensures an up to 90% price reduction for the drug in 138 low- and middle-income countries.
As from July 2018, both parties renewed this agreement, including a greater price reduction.
To find out how to benefit from the price reduction, click on the "Key Features" below.
---
*access price agreement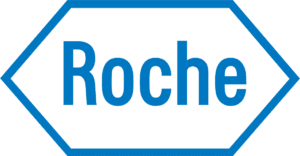 Afghanistan, Albania, Algeria, American Samoa, Angola, Antigua and Barbuda, Argentina, Armenia, Azerbaijan, Bangladesh, Belarus, Belize, Benin, Bhutan, Bolivia (Plurinational State of), Bosnia and Herzegovina, Botswana, Burkina Faso, Burundi, Cambodia, Cameroon, Cabo Verde, Central African Republic, Chad, Chile, China, Comoros, Costa Rica, Côte d'Ivoire, Cuba, Congo, democratic Republic of the, Djibouti, Dominica, Dominican Republic, Ecuador, Egypt, El Salvador, Equatorial Guinea, Eritrea, Eswatini, Ethiopia, Fiji, Gabon, Gambia (the), Georgia, Ghana, Grenada, Guatemala, Guinea, Guinea-Bissau, Guyana, Haiti, Honduras, India, Indonesia, Iran (Islamic Republic of), Iraq, Jamaica, Jordan, Kazakhstan, Kenya, Kiribati, Korea (Democratic People's Republic of), Kosovo, Kyrgyzstan, Lao People's Democratic Republic (the), Latvia, Lebanon, Lesotho, Liberia, Libya, Lithuania, North Macedonia, Madagascar, Malawi, Malaysia, Maldives, Mali, Marshall Islands, Mauritania, Mauritius, Micronesia (Federated States of), Moldova, Republic of, Mongolia, Montenegro, Morocco, Mozambique, Myanmar, Namibia, Nepal, Nicaragua, Niger, Nigeria, Pakistan, Palau, Panama, Papua New Guinea, Paraguay, Peru, Philippines, Congo, Rwanda, Samoa, Sao Tome and Principe, Senegal, Serbia, Seychelles, Sierra Leone, Solomon Islands, Somalia, South Africa, South Sudan, Sri Lanka, Saint Lucia, Saint Vincent and the Grenadines, Sudan, Suriname, Syrian Arab Republic, Tajikistan, Tanzania, United Republic of, Thailand, Timor-Leste, Togo, Tonga, Tunisia, Turkmenistan, Tuvalu, Uganda, Ukraine, Uruguay, Uzbekistan, Vanuatu, Venezuela (Bolivarian Republic of), Viet Nam, State of Palestine, Yemen, Zambia, Zimbabwe